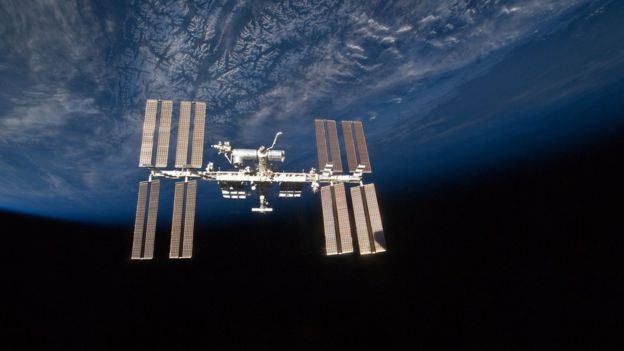 ---
Missions to bring fresh supplies are both expensive and time consuming. An ideal situation would be one where such expenses could be substituted for new discoveries, while at the same time ensuring that personnel in space are sufficiently stocked. Therefore, astronauts who spend months in orbit have to establish the 'best' tradition of sustainability.

High-flying tourists getting ready for space vacations

Such dilemmas have prompted the minds at the American space agency on figuring smarter ways to provide daily needs in challenging conditions. Interestingly, the efforts are being emulated and proving to have knock-on benefits for people here on earth.

Cady Coleman, current Nasa astronaut and innovation lead says, "Space can be a fantastic 'technology accelerator'. The sustainable technologies devised by Nasa often find themselves repurposed for use on Earth."

British astronaut runs marathon in space

Sustainable enough?

Growing food: The crew on the ISS grows their produce in 'seed pillows' and use LED lights to power photosynthesis. The lights make use of more growth inducing red and blue-coloured LED's which have significantly contributed in the rise of vertical farming back on earth.

Clean water: Nasa has developed an innovative way to filter waste water through chemical and distillation processes. This lets it turn liquid from air, sweat and even urine into drinkable H2O. In fact, more than 22,500 pounds of water has been recycled from urine alone.

Recycling tools: Nasa is experimenting by 3D printing tools out of hard plastic on board the ISS. "We could need a tool, get a design for a tool sent up, print a tool and then reuse that material to print other tools," says Ms Coleman.

Green buildings: Nasa's Ames centre has constructed a green building on its campus in Moffett Field, California, where energy-saving technologies of the future are being tested. Sustainability Base uses several innovations from space, including solid oxide fuel cells to generate electricity, and a system that reuses wastewater to flush toilets.



This article originally appeared on BBC News.
COMMENTS
Comments are moderated and generally will be posted if they are on-topic and not abusive.
For more information, please see our Comments FAQ