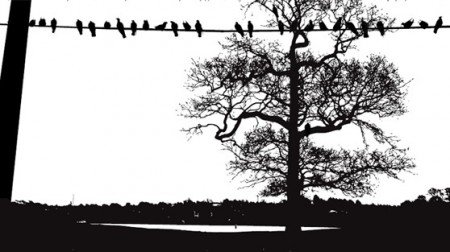 ---
LAHORE: The citizens of the city grew increasingly impatient as most areas were without power on Tuesday despite a high court order directing Pepco against unscheduled outages.

The Pakistan Electric Supply Company (Pepco) was asked by Prime Minister Yousaf Raza Gilani to ensure that consumers were compensated and unscheduled load management cuts were reduced after the enforcement of the energy conservation measures. After the energy conference, the Punjab government directed markets and shops to close down at 8 pm and notified all CNG stations in the province to shutdown businesses on Tuesdays.

The unpopular measures were accepted by traders and citizens despite some initial hue and cry. The conservation measures were imposed with the promise to reduce unscheduled outages by 33 per cent. Unscheduled outages of at least two hours were experienced on Monday and Tuesday night by residents of Model Town, Gulberg, Garden Town, Faisal Town, Shadman, Township, Johar Town, Tech Society and Wapda Town.

A Pepco official stated that there had been a technical fault in two power plants and the cuts were not due to load management but were power breakdowns. Sumra Bhatti of Model Town said, "I called the relevant grid station for my area and was told that it was an unscheduled power outage. Everyone has really tried to do their part and conserve energy. Just to support the national cause, I no longer complain about not being able to shop and run errands during the evening.

I have adjusted my schedule because I understand that we need to overcome this crisis. But if the power company refuses to pass on any relief to the general public, what is the point of accepting this added discomfort?" Rizwan Goraya who is a trader said, "My entire business has collapsed because of the 8 pm deadline and yet there has been no relief in power outages. If the unscheduled cuts are not eliminated, the traders will defy the ban and continue with their businesses as usual."

Babar Bhatti the financial secretary of Qaumi Tajar Ittehad said that the entire business community had swallowed the bitter pill of conservation and fulfilled its promise of shutting down markets at the specified time. He stated that it was now Pepco's turn to honour its commitment and provide relief from unscheduled outages. Muhammed Khalid, the director general of energy management and conservation at Pepco stated that two major plants had stopped suddenly causing an additional shortfall of 550 megawatts. He stated that the company had no other option but to increase the unscheduled cuts.
COMMENTS
Comments are moderated and generally will be posted if they are on-topic and not abusive.
For more information, please see our Comments FAQ