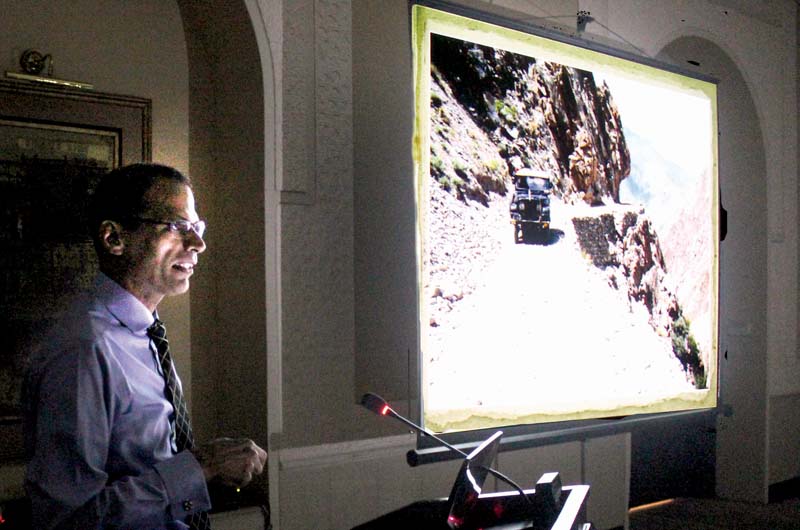 ---
ISLAMABAD: Acceptance of other peoples, cultures, and religions, reached this part of the world through the Grand Trunk Road (GT Road), was the theme of a multimedia presentation on the road on Monday.

Husain Qazi, an Asian Study Group (ASG) member, paid homage to the road in 'Grand Trunk Road – the Greatest Route of the World'.

He said that in an era of connectivity, people of the subcontinent had a legacy in the GT Road.

Qazi explored the road's historical significance and its importance to current trade routes, especially CPEC, calling it  'vital transcontinental link' and 'the east-west corridor.'

The road travels from Kabul to Chittagong, while its offshoots link it to Iran, Central Asia and China, connecting it with the Hindu Kush, Himalaya and Karakoram ranges and open doorways to Europe and Russia.

Qazi said that it had witnessed the emergence of civilisations along with the birth of three religions - Sikhism, Buddhism, and Hinduism.

Ashoka improved its logistics, while, Sher Shah Suri – its 'great patron and benefactor' – ordered construction of the road on the route.

The Mughals,the Powindahs,and the British, all contributed to the evolution of the road.

Filled with historical anecdotes, the presentation emphasised on how the  in-coming peoples through the GT Road  assimilated effortlessly.

Talking to The Express Tribune, Qazi said that the region had been accepting and tolerant before the rivalry between the Russian and British empires reached these parts.

He said that the GT Road was an ideal example of globalisation, and remained relevant.

Published in The Express Tribune, April 27th,  2016.