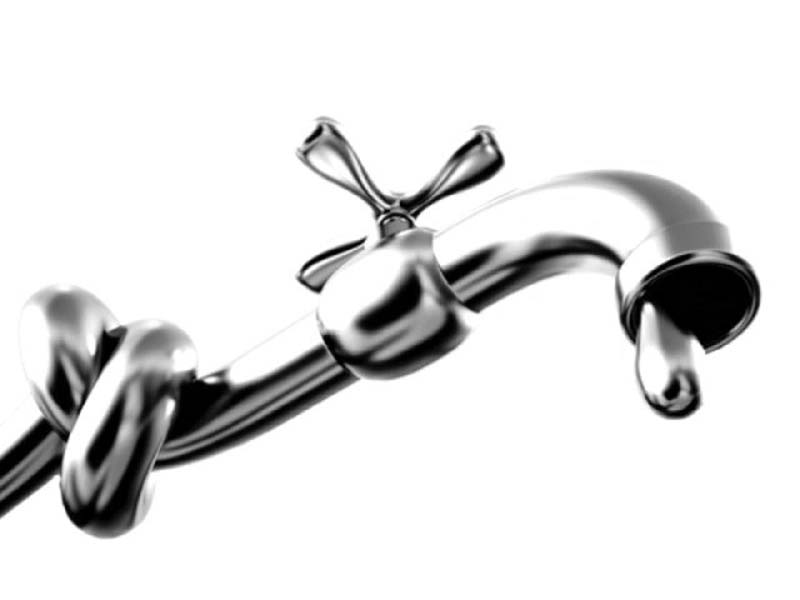 ---
HYDERABAD:



For the last several years, the Water and Sanitation Agency (Wasa), which supplies water to Hyderabad, has been unsuccessfully grappling with financial woes. Frequent disruption of water supply and drainage disposal by protesting staff demanding salaries has become a routine occurrence, taking place every three to four months.




Marred by alleged official corruption and low recovery of utility bills, Wasa, which supplies around 70 million gallons per day to the district, is surviving on bailouts by the provincial government, with a sum of Rs300 million expected to be doled out in the next few days. Finding a permanent solution to the predicament has proved to be next to impossible for the agency's high-ups.

Nevertheless, the chief of the Hyderabad Development Authority (HDA), the parent organisation of Wasa, has come up with a new, and arguably implausible, plan for enhancing revenue. The plan involves punishing consumers for defaulting on payment of utility bills in a bid to lure them to pay their dues.

Unpaid Salaries: Water supply suspended for six hours

"A high-level meeting [chaired by HDA Director General Noor Muhammad Laghari] has decided that from next month water supply will be curtailed to areas with less than 60% recovery. Moreover, the drainage complaints coming from these areas will also not be given a priority," said a press statement issued on Monday after the meeting. Furthermore it was decided that Wasa's complaint centre will make it conditional for a complainant to clear all the dues before the complaint can be addressed.

Implementation concerns

Questioning the implementation procedure, officials have termed the agency's plan impractical.

"We are not an electric supply utility which can shut down a particular feeder or remove a transformer from a specific locality to punish defaulting consumers," commented an official, speaking on the condition of anonymity.

According to him, Latifabad taluka is supplied from two main water sources, and disconnecting either will create a water scarcity for the whole area instead of a particular locality or consumer. Similarly, he added, Qasimabad taluka is supplied from three different sources and halting any one of them will force the entire lot to suffer.

"The main roads across the city have been recently revamped and expanded. We can't expect that the district administration will allow us to dig up roads here and there to shut off supply and reconnect it after the recovery," the official contended.

Another official, who also requested anonymity, claimed the highest percentage of recovery from any area is hardly around 40%.

"If the localities with less than 60% recovery are to be punished, then water supply to the whole city will have to be cut…which is not possible."

Sharing recovery details of January, 2016, the official said Rs39 million, around 32% of the total utility bills, could hardly be recovered. 

All talk and no action

Interestingly, Wasa managing director Saleemuddin Qureshi told The Express Tribune the warning has been given to compel consumers to pay bills.

"We are not going to implement it knowing that it's going to be a hot summer season up ahead."

Published in The Express Tribune, April 27th,  2016.