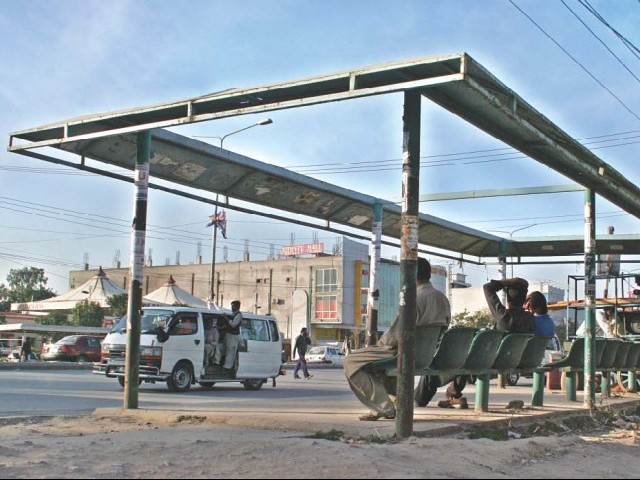 ---
PESHAWAR: Although it has the authority to issue licences, the Regional Transport Authority (RTA) seems to have little standing as parking and bus stands are thriving without its seal of approval.

At least 84 parking and bus stands have been offering services to commuters, but 50% of them are illegal as RTA never issued licences to 42 of them in Peshawar.

According to the law, only RTA is entitled to issue this permission. However, even the cantonment board and district council are busy issuing licences even though they are not entitled to do so.

RTA appears to be helpless as officials say illegal parking and bus stands have been issued notices and sealed. All it takes is a simple appeal to the magistrate to reopen them and the RTA's action is left by the wayside.

In the provincial capital alone, the cantonment board has issued licences to 13 illegal parking stands, while the tourism department has done the same for nine such facilities.

In addition, the district council has managed to get in on the act. At the same time, 20 other illegal facilities could not be shut down for various reasons.

"We demanded a list of illegal stands across Peshawar after which we took action and sealed all of them," RTA Superintendent Fazlullah told The Express Tribune. He added the authority has taken action against all of them, but this created problems for the public.

He added several illegal stands exist in the suburbs of the provincial capital. However, none of them create problems for nor cause traffic jams as they are away from the heart of the city.

"We receive applications and maps after which the district administration and traffic police are consulted for approval," Fazlullah told The Express Tribune.

On the other hand, the cantonment board was issuing licences for stands which were illegal. Even though they were repeatedly warned against issuing these documentS, both the cantonment board and district council continued with these activities.

"Forget about the illegal parking outside the Peshawar High Court as the contractor pays Rs80,000 a month to the bar association," Fazlullah said. "We cannot take action against them as the lawyers might agitate."

He added the stands were being run by rogue elements which file appeals in courts and are released on the first date of hearing.

Traffic SSP Sadiq Baloch said the force was not contacted earlier for the licences, but it was mandatory to obtain a no-objection certificate from the traffic police. He also said the traffic police did not issue NoCs for a number of legal parking and bus stands. Officials from cantonment board and district council could not be reached despite repeated attempts to contact them.

Published in The Express Tribune, April 27th, 2016.