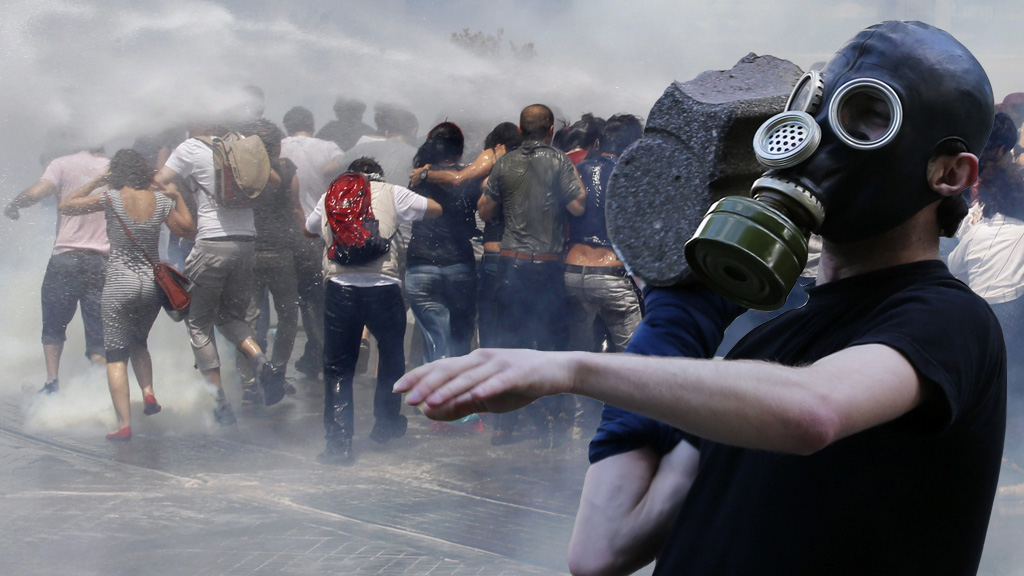 ---
ANKARA: Turkish police on Tuesday fired tear gas to disperse demonstrators who had gathered outside parliament to protest a call for the country to adopt a religious constitution.

Police broke up a group of more than 100 protesters, preventing them from making a press declaration outside the parliament in Ankara, an AFP photographer reported.

Turkey's parliament speaker seeks religious constitution

The group chanted the slogan "Turkey will remain secular".

A few protesters were detained by police, the photographer reported. Similar protests were also expected in other cities.

Parliament speaker Ismail Kahraman said Monday the predominantly Muslim country "must have a religious constitution", adding to concerns of creeping Islamisation under the ruling Justice and Development Party (AKP).

"Why should we be in a situation where we are in retreat from religion?" he said.

Turkey to use US rocket system in fight against Islamic State

But the head of parliament's constitution commission, AKP member Mustafa Sentop, said no discussions were under way to remove secularism from the constitution.

The speaker was "not speaking on behalf of his party," he said.

Since the AKP's re-election in November, the government has said it wants to prioritise a revamp of Turkey's constitution, which was ratified by popular referendum during the military junta of 1980 to 1983.

Turkey visa deal only once 'all criteria met': EU

Several attempts so far have fallen flat -- with opposition parties rejecting a move which would give President Recep Tayyip Erdogan sweeping powers.
COMMENTS
Comments are moderated and generally will be posted if they are on-topic and not abusive.
For more information, please see our Comments FAQ