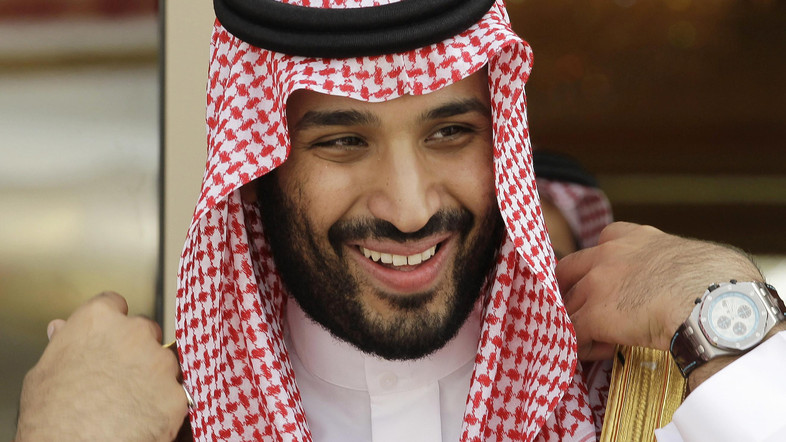 ---
RIYADH: Saudi authorities will have to confront a range of vested interests if they hope to pull off an ambitious plan to diversify the economy away from oil, analysts said.

The "Vision 2030" plan, unveiled Monday by the kingdom's powerful Deputy Crown Prince Mohammed bin Salman, aims to transform an economy that has for decades relied mainly on Saudi Arabia's vast oil resources.

Saudi unveils far-reaching plan to move away from oil

At the root of the plan is the sale of less than five percent of state oil giant Saudi Aramco in what officials say will be the largest-ever Initial Public Offering.

Proceeds from the sale will go into creating the world's biggest government investment fund, with a value of $2 trillion, whose profits can provide an alternative to oil revenues that have been hit by the dramatic fall in crude prices since 2014.

The wide-ranging plans calls for a slew other measures, from increasing household spending on entertainment to boosting the domestic defence industry and bringing more women into the workforce.

But given its sweep, analysts say the plan's boosters are likely to come up against an array of obstacles.

"Given that the authorities will be coming up against significant vested interests within the royal family, the business elite and the religious establishment, we think that political concerns rather than oil prices are more likely to determine whether the government's plans come to fruition," London-based Capital Economics said in a briefing paper.

Patrick Dennis, lead Middle East economist at Oxford Economics, said one factor will be the level of support behind 30-year-old Prince Mohammed, the principle architect of the plan.

"We do not know how much MBS can take the rest of the royal family with him," said Dennis, using the prince's initials.

"The challenges are immense in terms of implementing the required fiscal austerity, and implementing diversification into manufacturing, tourism etc," he said.

Saudis await prince's vision of future with hope and concern

Saudi economist Abdulwahab Abu-Dahesh called the plan highly ambitious and said it aims to turn a "welfare oil economy" -- where the kingdom's oil revenues supported generous social benefits -- into one based on managed investments.

"I think we will need plenty of legislation to implement the plan, mainly on simplifying red tape", he told AFP. "The Vision targets are achievable but we need extremely hard work and patience."

Some analysts were sceptical of the kingdom's plan to turn its Public Investment Fund into a proper sovereign wealth fund.

Capital Economics said "it reflects a shift of balance sheets" rather than any new assets.

"We don't buy into Mohammed bin Salman's assertion that Saudi Arabia will no longer by dependent on oil by 2020," it said.

Some also questioned whether the time was right for such a plan.

"Saudi should have started this kind of programme when the oil price was high," an oil industry source said. "It needs time, a long time, to develop."

The source was also not convinced that offering less than five percent of Aramco would be enough to get the sovereign fund off the ground.

But other analysts were more positive.

"Why can't we achieve it like countries in the region such as the UAE and Qatar?" asked Mohammed Al-Shumaimri, who leads a financial consultancy group in the Red Sea city of Jeddah.

More than 0.25m Hajj applications received so far: PITB

"The proposed giant sovereign wealth fund will enable Saudi to diversify sources of income... Privatisation of state-owned companies will reduce corruption because it will initiate accountability," he told AFP.

The kingdom had long talked of diversifying its economy, the largest in the Arab world but one which remained relatively closed to outsiders.

Only last year foreign institutions were allowed to invest directly on the Tadawul All-Shares Index.

The bourse, which jumped more than two percent after the plan's announcement on Monday, was down 1.3 percent in afternoon trade Tuesday.

On Twitter, a popular outlet in the tightly controlled kingdom, Saudi reaction was mixed.

"What transformation is this? It's already late, might as well make it 2035 just in case," user @salShabanH wrote.

But others praised the plan and in particular Prince Mohammed. "No worries for a nation whose vision is being planned by a man like this," @alobisan wrote.

Saudi citizen Sultan Tamimi, who at 27 is about the same age as the prince, said "the nation was reborn" by the plan, which showed "ambition and youthful spirit".