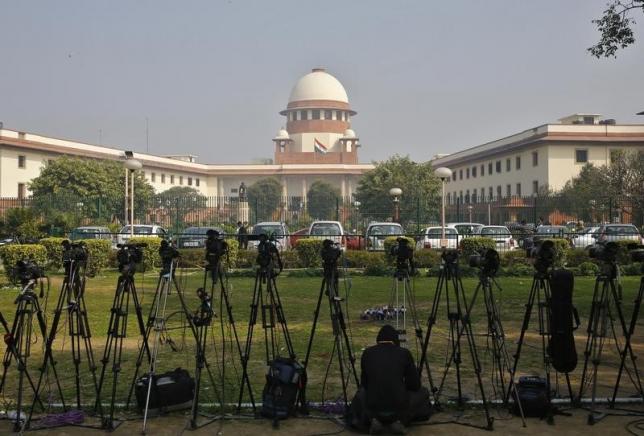 ---
NEW DELHI: India's Supreme Court on Tuesday allowed one of two Italian marines facing murder charges over the deaths of two Indian fishermen to further delay his return for the trial until the end of September. The court had earlier allowed Massimiliano Latorre to stay in Italy until April 30 following heart surgery.

Pakistan to release 164 Indian fishermen on August 3

In 2012, India arrested Latorre and Salvatore Girone who were escorting an oil tanker on suspicion of shooting dead two fishermen they mistook for pirates. They were not charged but were barred from leaving India. Latorre was allowed to return home last year for medical treatment but Girone has been confined to New Delhi, where he lives at the Italian ambassador's residence and reports regularly to police.

Indian prisoner dies under mysterious circumstances in Pakistani jail

Soli Sorabjee, one of the lawyers appearing for Latorre before the Supreme Court, argued for delaying his client's return, citing the suspension of the trial on the orders of a UN tribunal. "Everything has been stayed in India," Sorabjee said. "What is the point of coming here?" The Indian government's lawyer did not contest his plea.

Italy and India have been at loggerheads over who has jurisdiction over the case. Italy has sought international arbitration. Rome maintains the immunity of both the marines to prosecution since they were serving on a UN-backed anti-piracy mission and the oil tanker they were escorting was in international waters when it fired on the fishermen.

87 Indians freed after more than two years

The Supreme Court last year suspended all legal proceedings against the two Italian marines on the orders of the International Tribunal for the Law of the Sea (ITLOS).

However, it keeps setting dates to be informed of the status of the proceedings at the UN tribunal. The court has set the next date of hearing for September 20.
COMMENTS
Comments are moderated and generally will be posted if they are on-topic and not abusive.
For more information, please see our Comments FAQ