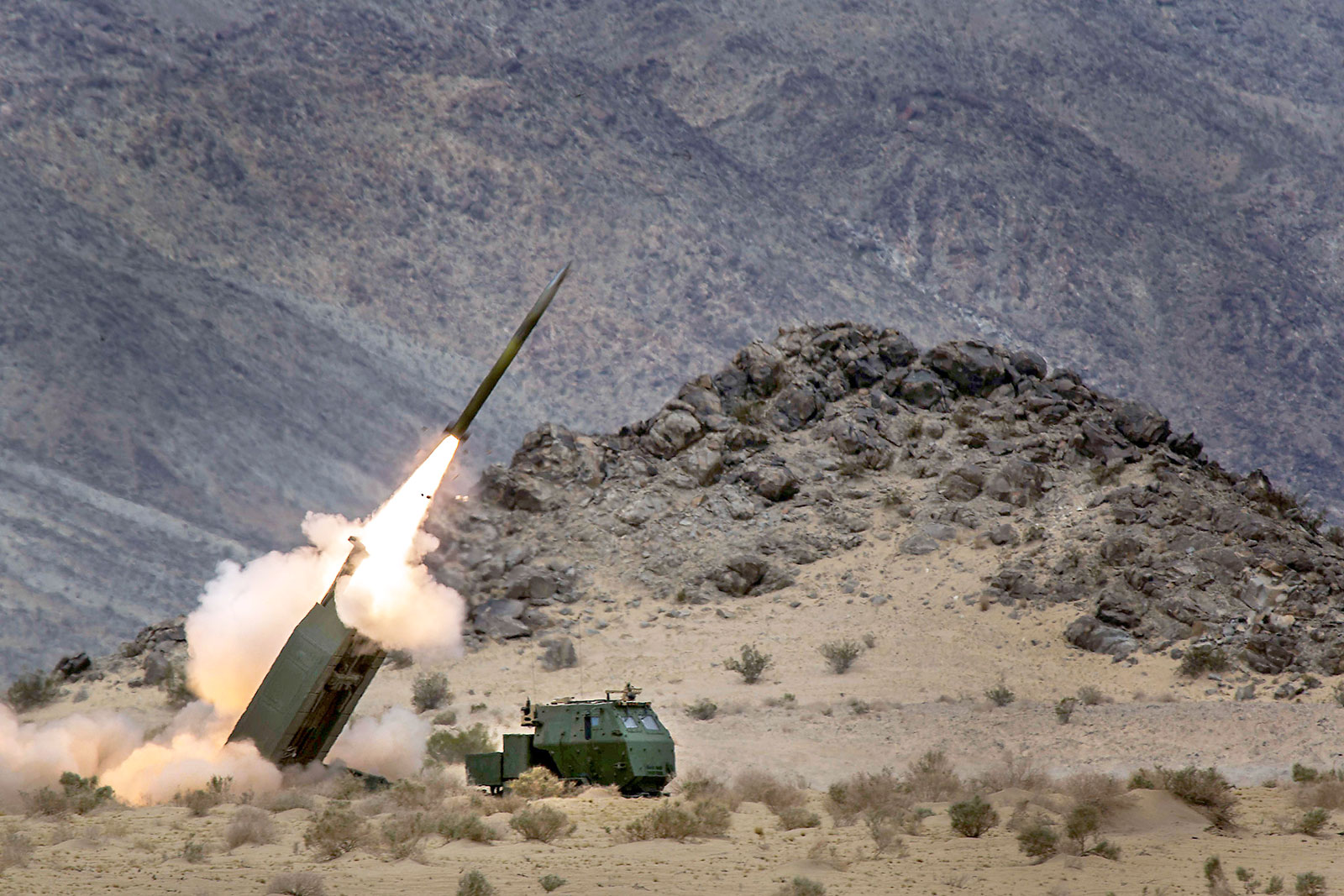 ---
ANKARA: Turkey has struck a deal with the United States to deploy American light multiple rocket launchers on its border with Syria to combat the Islamic State group, according to the foreign ministry.

The High Mobility Artillery Rocket System (HIMARS) "will be deployed on the Turkish border in May as part of an agreement" with Washginton, Foreign Minister Mevlut Cavusoglu said in an interview published Tuesday.

Turkey's parliament speaker seeks religious constitution

The system is being brought in "so we will be able to hit Daesh targets more effectively," he told the Haberturk newspaper, using an acronym for IS.

Turkey, a member of US-led coalition against the IS group, has increased its strikes in Syria after a series of deadly attacks on its soil blamed on the militants.

Ankara also allows US jets to use its air base in southern Turkey for air bombardments on the extremist group.

In recent weeks, the Turkish border town of Kilis has come under frequent attack from rockets fired across the border, prompting the army to respond with howitzer fire.

Cavusoglu said HIMARS would allow Turkey to hit IS positions within a 90-kilometre (56 mile) range, while Turkish artillery has a more limited range of 40 kilometres.

Turkey kills almost 900 Islamic State members in Syria raids: report

The aim is to gain control of the so-called Manbij Gap, a backdoor border route favoured by IS for smuggling militants into Syria.

Turkey wants to establish a safe zone in the 98 kilometre stretch between Manbij and the border in which to shelter Syrian refugees, the foreign minister said.

Ankara has long pressed for the creation of safe zones in the war-torn country. German Chancellor Angela Merkel this weekend said the zones were "of the utmost immediate importance also in our negotiations for a ceasefire" in Syria.

But Washington is set against the idea, saying it would require a no-fly zone, something that could lead to conflicts with Russian planes flying over Syria.

EU 'sold out to Turkey' over refugee deal: Hungarian PM

"As a practical matter, sadly, it is very difficult to see how it would operate short of us essentially being willing to militarily take over a big chunk of that country," US President Barack Obama said during a visit to Germany at the weekend.
COMMENTS
Comments are moderated and generally will be posted if they are on-topic and not abusive.
For more information, please see our Comments FAQ