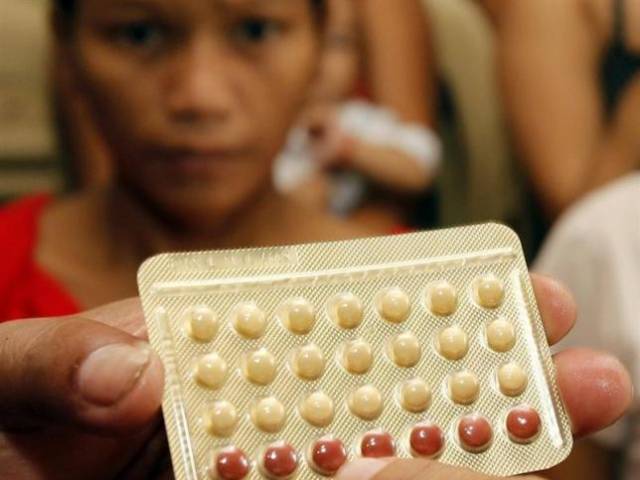 ---
MAZAR-I-SHARIF, AFGHANISTAN: "Four children is enough," says the young Afghan woman as she examines a box of contraceptive pills.

Dressed in a burqa and with her husband's permission, she has ventured out to learn more about birth control through an initiative between NGO Marie Stopes International (MSI) and a group of influential Islamic scholars.

The charity's minibus has parked up in a poor neighbourhood of Mazar-i-Sharif city, in front of a madrassa (religious school), and offers free advice on family planning. The young mother, along with other women facing similar dilemmas, is shown a basket containing IUDs, pills, contraceptive implants and condoms.

The mechanism for each one is carefully explained. She opts in the end for the pill, paying 20 Afghanis for the box.

"I had a discussion with my husband and he agreed. Without his permission it is impossible," she explains.

Birth control: Uncoordinated efforts affect contraceptive drive

Information about and access to contraception in Afghanistan has been hampered by years of conflict, widespread poverty and a lack of education, as well as active discouragement from some hardline religious figures who claim it is "haram" -- forbidden by Allah.

"We definitely have problems in Afghanistan. The biggest one about contraception is that there is no information on family planning," explains Doctor Rahmatudine Bashardost, MSI programme manager for Balkh province, of which Mazar is the capital.

"Illiteracy is one reason," he adds. "People cannot read books and magazines to get information."

And while charities have been able to educate families in some cities, Bashardost explains it is much harder to get information to those in the populous rural regions.

Afghanistan has the second highest rate of under-five mortality in the world -- thousands of children die every year, while every two hours a woman dies due to complications related to pregnancy and birth, according to recent figures from UNICEF.

Families often have more children than they can care for well, and women may fall pregnant too soon after giving birth to adequately allow their bodies to recover, causing ill health for both mother and child.

No link between contraceptive pill and birth defects: study

In Afghanistan religious figures usually advise families -- often via the men -- on social issues. So in a bid to better explain their work, MSI has been working with mullahs to help educate the community.

It has not been an easy task, and the battle is far from won, says Bashardost.

"We faced mullahs who said that what we do is seriously haram," he recalls. "After many debates with them we asked them to show us the proof that family planning is indeed illegal (in Islam).

"If it's haram there should be documents saying so, but those documents do not exist. On the contrary, there are documents that show that it's perfectly legal," he adds.

Mullah Kamalullah Hamid, a prominent local Sunni scholar, says he is not opposed to contraception outright.

"If the parents think they will not be able to feed a new child, it is accepted", he concedes, but warns that birth control is not an option if the "the husband and the wife only want to have a good time and they don't want kids. The first aim of the marriage is to create a new generation".

It is not by chance MSI's bus is parked in front of the madrassa. Its head, Batul Mahadiyar, was trained by the organisation. She now advises adult women on how to plan their families and space out pregnancies in accordance with Islam.

"There is a verse in the Quran that says that 'Mothers should breastfeed their children for two complete years'," says Mahadiyar, who belongs to the Shi'ite sect.

Population control: CM launches five-year family planning plan worth Rs51bn

Breastfeeding can act as a natural form of birth control as the hormones released to produce milk can also suppress reproductive hormones, potentially delaying the return to fertility for women.

A 2011 study by America's Centre for Disease Control found women who fell pregnant less than 18 months after giving birth were at higher risk of complications -- both with their own health and that of their child.

In Afghanistan, the financial strain of having too many mouths to feed can also have a big impact.

"Having too many children may create problems in a life. Nowadays too many people are thieves," says Mahadiyar, who has two children, adding that proper family planning enables parents to focus on bringing up each child well.

According to the World Bank, the fertility rate is an average of 5.1 births per woman in Afghanistan. In France that figure is 2, while in Pakistan it is 3.6.

MSI has many branches across the country but has thus far dodged Taliban ire.

"Medicine has nothing to do with politics. If a doctor wants to give service to people, he has no enemy," Bashardost says.

Despite many advances in the rights of women since the fall of the Taliban regime in 2001, Afghanistan remains a deeply patriarchal country, where men dictate how the family is run.

For the young mother of four, it would have been inconceivable to buy contraceptive pills without her husband's consent.

But Bashardost has stumbled on the perfect way to help persuade these gentlemen -- addressing their mothers as well as the mullahs.

"We have programmes for mothers-in-law to explain to them the benefits of contraception," he says.
COMMENTS (1)
Comments are moderated and generally will be posted if they are on-topic and not abusive.
For more information, please see our Comments FAQ