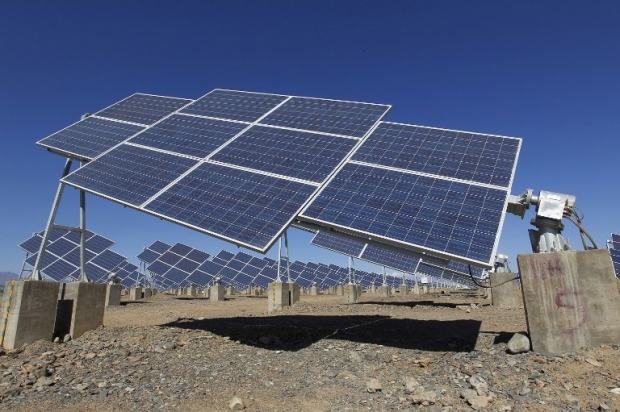 ---
KARACHI: Alternative energy solution providers are engaged in talks with banks for securing financing for solar power projects and have also urged the government to come up with incentives for the execution of net-metering policy for surplus producers, said Reon Energy Solutions Chief Executive Officer Inamur Rahman on Monday.

"We are in talks with banks (among big five) to win financing for solar projects; other alternative energy solution providers are also negotiating with financial institutions to secure financing," he said at a media roundtable.

Rahman said the banks had expressed a lot of interest in financing the projects but their only concern was that what would happen if borrowers failed to repay their loans.

"I told them that people who have electricity business will not default," said the CEO. "Moreover, they may also sell the power generation equipment installed at different organisations, schools, universities, hospitals or construction sites to other clients to repay their loans."

Rahman suggested that the government should device a policy to make bank financing available to them as it had done in the case of agricultural credit.

He said the government had introduced the net-metering policy in September 2015, allowing organisations and producers of solar electricity to sell the surplus to power distribution companies, but it remained ineffective due to lack of incentives.

"The only incentive the government is providing is the tax-free import of equipment for solar projects," he said, pointing out that there was sales tax and customs duty on the import of solar panels and invertors.

Rahman said the countries producing solar power were providing numerous incentives as it was an environment-friendly source of power generation.

"Germany pays 50 cents per unit to buy surplus power from solar projects against the general tariff of 20 cents. The US, Africa, Europe and India are providing similar tariff benefits to the producers of solar power."

He said schools may be the best places where the net-metering projects may be executed conveniently. "As schools remain open for around 200 days a year and closed for the remaining 165 days, they could sell solar power to the distribution companies (during summer vacations when demand peaks and the deficit widens)," he said.

"A power project of one kilowatt can be set up at a cost of Rs101,000. This cost was almost double some four to five years ago," he said, adding the cost of power generated through solar projects is cheaper than the (average) tariff of K-Electric and Wapda.

Rahman said the company's Tenaga Generasi wind power project of 50 megawatts would start commercial production from late September. "To date, we have installed 15 out of the total 31 turbines on the project site in Gharo," he said.

The project is being installed at a cost of $118 million. The government has approved a tariff of 13 cents per unit for the project.

Published in The Express Tribune, April 26th,  2016.

Like Business on Facebook, follow @TribuneBiz on Twitter to stay informed and join in the conversation.