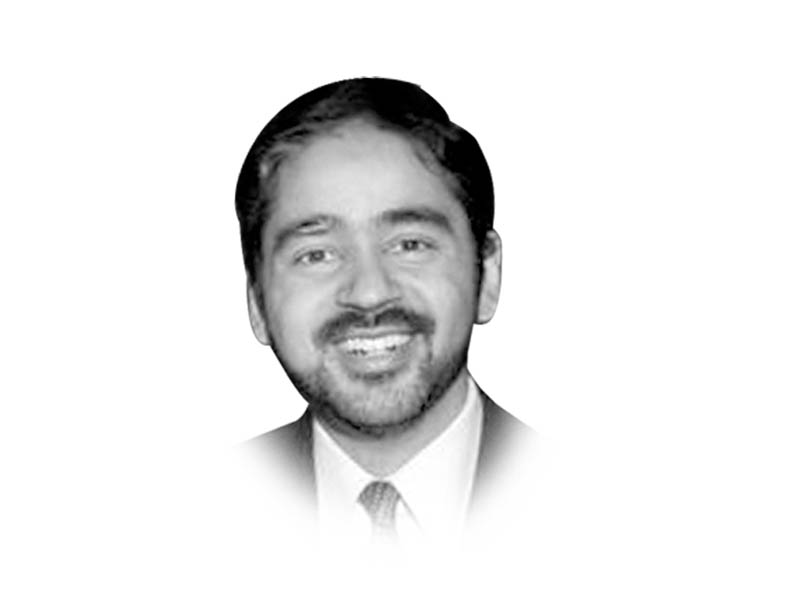 ---
Over the weekend, my family and I were invited by a German diplomat couple for an afternoon tea. As our children played in the yard, our conversation went from pleasantries to education, both in Germany and in Pakistan. Over a cup of tea and some delicious home-made cake, our German diplomat friends told us how the curriculum in Germany is heavy on history for all students. The goal, they told us, is to instill a sense of responsibility in each and every student, of a strong reminder on what happens when citizens are passive, disengaged and do not stand up for the right thing. History, according to our hosts, provides a multi-dimensional argument in Germany. On one hand, it talks about the past glories; on another level, it is also used to argue what is humanly possible and finally, it is a deterrent on what should not be done by individuals and collectives. This sense, in many ways, has played out in the on-going discussion about Syrian refugees and what can and should be done.

I came back with both inspiration and a sense of loss for a missed opportunity. Our sense of our own history in schools and colleges is not only riddled with colossal mistakes (as pointed out by many including K K Aziz and recent scholars), it is also not helping us become better citizens and better human beings. There is no rigorous or objective discussion of the transformation of East Pakistan into Bangladesh, except a cursory mention of a giant conspiracy. There is no lesson, no sense of responsibility and no acknowledgement of mistakes at the individual and collective levels. To do so would be somehow unpatriotic. In this regard, our approach resembles that of the former Soviet Union, which fed its students a strict diet of state controlled flavour of history and infallibility, rather than what is offered in Germany or Japan which allows for a more objective and humble approach.

The issue of disconnect with history is not just confined to the limited understanding of our recent political history. It has to do with a broader approach to understanding where we, or our discipline of choice, came from and where it is headed. Siddhartha Mukherjee, the author of the Pulitzer Prize winning book Emperor of All Maladies: A Biography of Cancer argues that scientists, after historians, probably constitute the group that is most obsessed with history. A good student of science or medicine cares deeply about what led to the greatest discoveries, and how over time our understanding and intuition developed. In doing so, the events that shape the discovery are just as important as the discovery itself. Our curriculum at the universities, particularly professional engineering colleges and medical schools, are particularly devoid of any rigorous historical analyses. The courses present theories and facts without a grounding or a basis, with little attention on the process of discovery. In doing so, we underemphasise the process of research and disconnect ourselves from the past successes and failures. As a result, not only do our students not fully understand how leading ideas and theories evolve, they also miss the opportunity to develop an appreciation for how social, economic and political factors, along with inter-disciplinary interactions have helped us become better scientists, scholars, doctors and engineers. Our students thus never get to fully appreciate that we all, regardless of our discipline, are standing on the shoulders of giants. We never get to know who those giants really are, and how they got to transform our understanding. More importantly, the sense of responsibility, to become one of those giants, to carry the information forward through research and dogged pursuit of perfection, is never instilled.

I have never figured out where the national perception that history is somehow dull, boring and for those who cannot cut it in other real professions came from. Regardless of origin, this absurdity is not only disconnecting us from our past, it is also a barrier for us to reach a better future, as individuals in our disciplines, or as a social union.

Published in The Express Tribune, April 26th, 2016.

Like Opinion & Editorial on Facebook, follow @ETOpEd on Twitter to receive all updates on all our daily pieces.