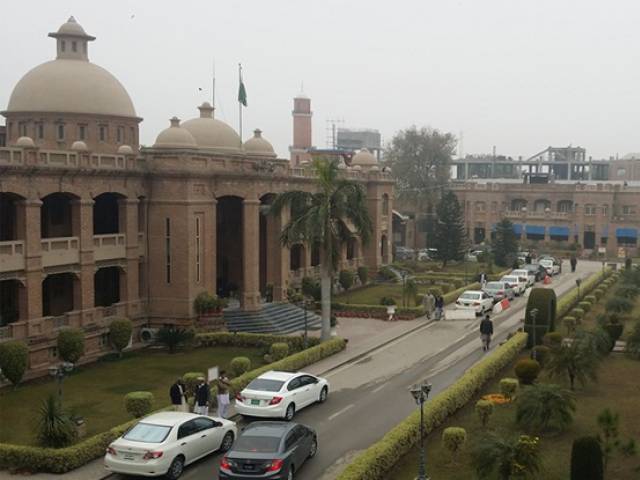 ---
PESHAWAR: The officers' association of the Provincial Civil Services (PCS) has written a letter to Khyber-Pakhtunkhwa Assembly Speaker Asad Qaiser and asked him to summon a meeting of the house's Standing Committee on Law Reforms and Subordinate Legislation.

Last year, the committee was tasked with looking into matters of provincial officers who felt they were being short-changed compared to their federal counterparts. The latter officers fall under the Pakistan Administrative Services (PAS) structure.

In the letter, the association warned of a pen-down strike if there were further delays or continued discrimination.




The association is struggling against PAS officers who they allege have occupied all key posts in the province. The PCS officers said they were marginalised at the cost of PAS officials when it came to postings and promotions in K-P.

According to the letter, a copy of which is available with The Express Tribune, on April 7, 2015, a technical committee was constituted to look into the matter and was scheduled to present its report within four weeks.

Minister for Mines and Mineral Development Anisa Zeb Tahirkheli chaired the technical committee and held meetings with the representatives of both the PCS and PAS associations. However, the report had yet to be submitted even though a year has passed.

Speaking to The Express Tribune about the report, Tahirkheli said the advocate general and law department secretary asked her to stop working on the matter as it is was sub judice with the Supreme Court of Pakistan.

"I was prepared to make a preliminary draft of the report, but was told by the advocate general that work could not continue," she recalled. The minister said she is ready to present the committee's report provided the matter was no longer sub judice.

In its letter, the PCS association said this was "unjustified" and a clear attempt to take the case out of context by labeling it sub judice.

It added the technical committee, instead of expediting the issue, procrastinated and postponed meetings. The letter tried to explain that the house could work on the issue; although a few officers had taken the matter to the apex court after it seemed the provincial assembly remained idle.

"We presume the committee has been influenced so as to not proceed according with the law," it stated. The letter added the body had not held a meeting for a prolonged period despite frequent requests from the association.

It stated the issue involved the career of about 700 officers and would determine the future of K-P.

"Abdication of constitutional responsibilities by the assembly is tantamount to perpetuating wrong and dooming the future of hundreds of PCS officers," the letter read.

The provincial civil servants emphasised the committee should immediately summon a meeting and present its report on the matter so that it could be resolved

Published in The Express Tribune, April 26th,  2016.