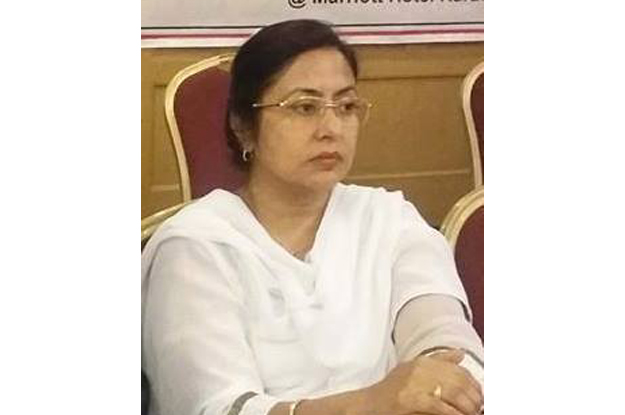 ---
SUKKUR: The Hindu Panchayat has rejected the nomination papers of lawyer and social activist Kalpana Devi, on the grounds that a woman cannot hold the post of chairperson, despite the fact that Devi has served as chairperson of the Hindu Panchayat, Larkana for the last three years.

The Hindu Panchayat elections are just around the corner but the organisation has rejected Devi's papers on gender grounds. Hindu Panchayat president and election commissioner Dr Lakhmi Chand told the media that, according to their rules, a woman could not head the panchayat. He said her previous election was a mistake that they do not want to repeat.

"Finally he [Dr Chand] has realised that I am a woman," remarked Devi. "Today, women are working in almost all sections of society and I have been a chairperson of the Hindu Panchayat for three years, so what happened now?" she questioned. She claimed that a group of Hindu businessmen with vested interests do not want to see her as chairperson of the panchayat, because she has always been vocal against their corrupt practices. "A group in the community has occupied a huge Hindu property for years and are paying nominal rent," she alleged. I will file a constitutional petition in the Sindh High Court, Larkana bench on Tuesday against the rejection of my nomination papers, she vowed.

Hindu Panchayat's Upper Sindh chapter president Mukhi Eshwar Lal Makheja told The Express Tribune that in Hindu society, men head the family and therefore only men are eligible to vote in the panchayat elections. "During my life I have never seen a woman heading a panchayat, except for Kalpana Devi," he said. But, electing her as a chairperson of the panchayat proved to be a mistake and therefore her nomination papers have been rejected, he added. "Men are capable of handling matters and problems of the community, therefore women have no role to play in this regard," he said.

Published in The Express Tribune, April 26th, 2016.