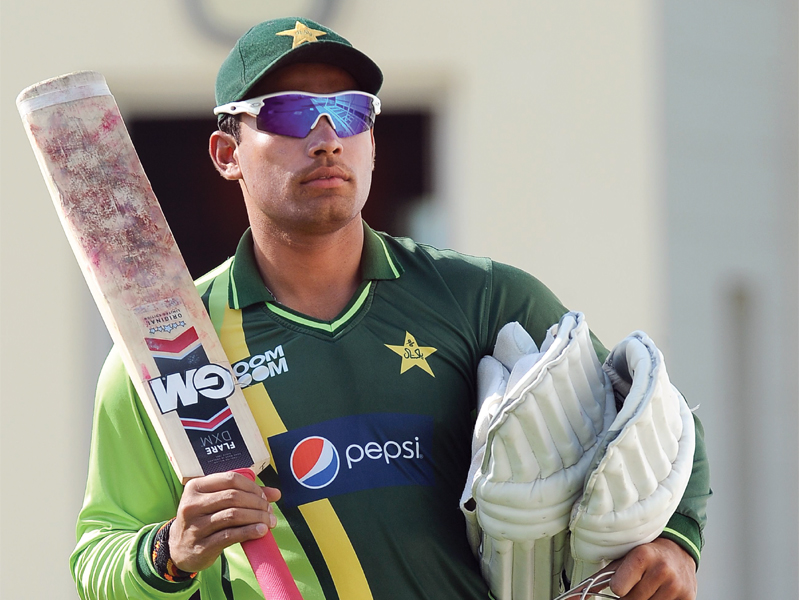 ---
FAISALABAD: Pakistan Cricket Board (PCB) is expected to take strict action against Umar Akmal who was allegedly part of yet another controversy on Saturday when he was seen leaving Minerwa Theatre in Faisalabad.

The board has called Umar to appear before a disciplinary committee after he went to see a show at the theatre accompanied by city's notorious gambler Sajjad.

According to Umar, he went to the aforementioned place to see a stage drama. The right-hand batsman named four other players who were present with him namely Muhammad Nawaz, Shahid Yousuf, Awais Zia and Bilawal Bhatti.

Umar, Shehzad haven't used their talent wisely, says Pakistan batting coach

The incident took place on Saturday night when Umar was seen coming out of the theatre, and subsequently left in his car immediately in an attempt to avoid media attention. According to media reports, the 25-year-old was involved in a brawl.

Umar, who has been involved in many controversies before, left for Lahore where he will present himself in front of the committee at the PCB headquarters to face a strict disciplinary action.