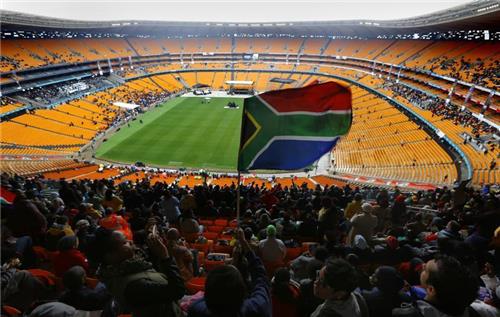 ---
JOHANNESBURG: South Africa on Monday banned its national cricket and rugby federations from hosting or bidding for international tournaments for at least a year due to their failure to increase representation of black players.

Sports minister Fikile Mbalula said the athletics and netball federations were also barred from bidding to stage global events after a report showed that four out of the five biggest sports have failed to create enough opportunities for black players.

The minister's decision was a major blow to the South African Rugby Union's intention to bid for the 2023 Rugby World Cup. The bidding process starts next month.

Cricket Australia announce Pakistan, South Africa tour dates

South Africa's government has been pushing for more black players to be included in the nation's most popular sports but more than two decades after the end of apartheid whites still make up the bulk of players in athletics, cricket, netball and rugby.

"I have therefore resolved to revoke the privilege of Athletics South Africa (ASA), Cricket South Africa (CSA), Netball South Africa (NSA) and South African rugby (SARU) to host and bid for major and mega international tournaments,"  Mbalula said in a statement.

Pietersen mulls playing for South Africa

The soccer federation was the only one of the five to meet its transformation targets, he said.

Mbalula said he would review the decision when considering the results on the 2016-17 'Transformation Barometer', which could be at the end of next year.