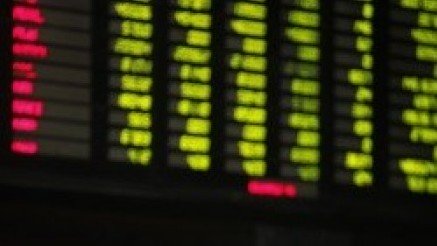 ---
KARACHI: Stocks rose on Tuesday on renewed foreign interest and dealers said investor confidence was boosted when the United States said it had released $656 million to Pakistan in security-related assistance.

The Karachi Stock Exchange's benchmark 100-share index was trading 0.75 per cent, or 78.3 points, higher at 10,467.76. "Both local and foreign investors are active largely because of the CSF (coalition support fund) being released," said Sajid Bhanji, a dealer at brokers Arif Habib Ltd. A US embassy spokesman said on Tuesday the United States has released $656 million to Pakistan for some of the costs incurred last year in military operations against Taliban militants.

The funds are part of the coalition support fund (CSF), a programme used to reimburse states that have incurred costs in supporting counter-terrorist and counter-insurgency operations. Of the latest amount released, $188 million was transferred last week and another $468 million on Monday, said the US embassy spokesman, Richard Snelsire.

The central bank said on Tuesday it had received $188 million on April 30. "The local bourse showed recovery on the back of net foreign inflows of $5 million yesterday," said Sameer Danawala, an analyst at JS Global Capital. Tuesday's trade volume stood at 126.6 million shares. On Monday, only 67 million shares were traded, the lowest turnover this year, amid profit-taking. Second-tier stocks stood as volume leaders while some activity in the oil, cement and banking sectors was also witnessed and as a result the total exchange value stood at Rs5.55 billion.

During the day's trade, 273 stocks closed higher, 133 stocks declined and 19 stocks remained unchanged in value. Jahangir Siddiqui Company (KSE: JSCL) was the volume leader with 12.49 million shares closing on its upper-circuit breaker at Rs17.74. Azgard Nine (KSE: ANL) came second with 9.53 million shares closing on its upper-circuit breaker as well at Rs16.34. SilkBank (KSE: SILK) finished third with 8.72 million shares gaining Rs0.22 to close at Rs 3.61.

There was good news for the banking sector as MCB Bank's share price rose 2.3 per cent to Rs218.6. The textile sector had a strong showing as Nishat Mills (KSE: NML) and Nishat Chunian (KSE: NCL) closed on their upper-circuit breakers at Rs55.99 and Rs21.1. Lafarge Pakistan Cement (KSE: LPCL) was Tuesday's KSE-100 top gainer of the day, its share price rising 7.69 per cent to close at Rs3.92.

Pakistan Tobacco (KSE: PAKT) was in the losers list dropping 4.1 per cent to Rs106.08. Sui Southern Gas (KSE: SSGC) closed in the red, its share price shedding three per cent to close at Rs21.4.
COMMENTS
Comments are moderated and generally will be posted if they are on-topic and not abusive.
For more information, please see our Comments FAQ