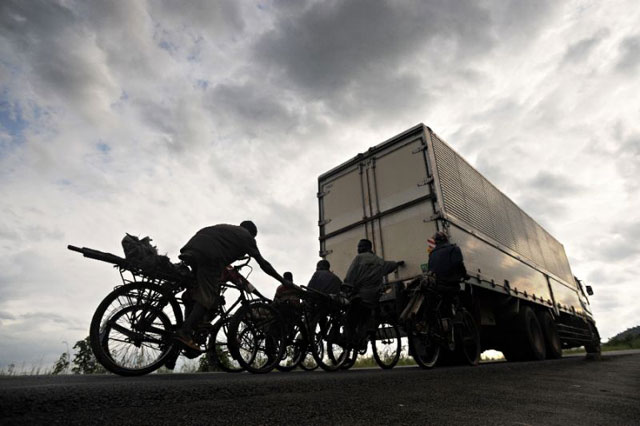 ---
NAIROBI: Nearly 30 schoolchildren and their supervisors were killed and many more injured when their truck crashed in eastern Burundi overnight, a local official said Monday.

About 130 students from Kigugu secondary school in Rutana province were on their way home from a visit to central Burundi when the packed vehicle overturned outside Musongati, local administrator Revocate Nibigira said.

Bus carrying Indian artists crashes, killing 27

"The (Roman Catholic) father superior of Musongati parish and a nun who was accompanying them died on the spot, with 13 children," she said.

"There are already 27 dead in all," she added, making an estimate on the basis of casualty figures from hospitals in the area, which took in almost 100 victims of the accident.

"Some of the injured are in a very bad way."

37 dead in India after bus plunges into river

The children had been on their way home from a visit to the choir of Notre Dame of Gitega high school in the centre of the small, densely populated country in central Africa.

Trucks packed with dozens of people are a common sight on the roads of Burundi, some clinging dangerously to the chassis of the vehicles.
COMMENTS
Comments are moderated and generally will be posted if they are on-topic and not abusive.
For more information, please see our Comments FAQ