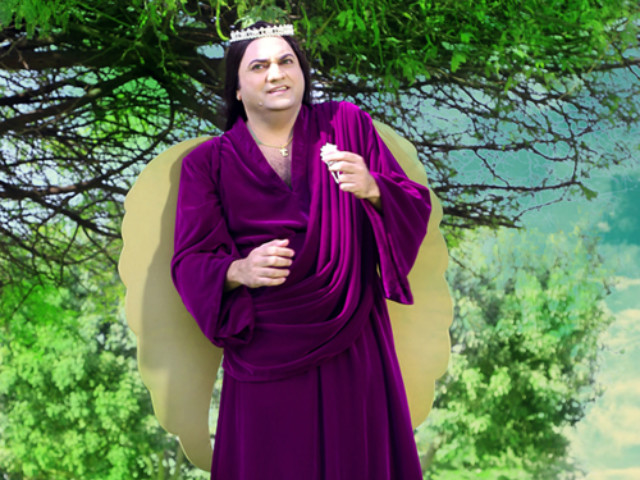 ---
Singing sensation Taher Shah has not only proven to be serious competition for fellow singers, he is also making waves in the world of fashion thanks to his eccentric wardrobe.

The outrageously flowy purple robe caught everyone's attention in his latest hit Angel, leading us to initiate a thorough investigation to find the mystery designer behind the purple masterpiece.

We knew that none of the ace designers in our industry had the skills to come up with this divine creation, and so our search began for the perfect man/woman behind it.




Taher Shah's website is the next best thing to Angel

Even the replica donned by Ahmad Ali Butt at this month's ARY Awards paled in comparison (or maybe he isn't as angelic as Taher Shah).
https://www.instagram.com/p/BERmFLOx8S_/

But at last the secret is out!

Ladies and Gentlemen, the latest designer on the block... is none other than... the man himself... Mr. Taher Shah!

In an exclusive chat with Bridal Lounge, the Eye to Eye hitmaker was asked who designed his dress and where he got it from, to which he said, "The dress is designed by myself and where it is from is a surprise. Find out and then you will know."
https://www.instagram.com/p/BEgrR_ZSbZV/

Ali Zafar pays tribute to Taher Shah in latest video

Revealing his inspiration behind the dress, Taher said, "My creativity and imagination inspired the dress."
https://www.instagram.com/p/BEgr48aSbaW/

Taher seems to have established an enormous fan base already as he can be seen constantly posing for selfies in the video.

Taher Shah pens blog to explain 'ideology' behind Angel

Since the singer, writer and producer has now ventured into fashion designing, Ali Xeeshan may need to up his style game!
https://www.instagram.com/p/BEjzA_8x8am/
https://www.instagram.com/p/BERNsWWR8RO/
https://www.instagram.com/p/BCyE4M_x01U/

And as far as HSY is concerned, Taher Shah's long tresses will definitely give him a run for his money.
https://www.instagram.com/p/BEVG7kqxDxL/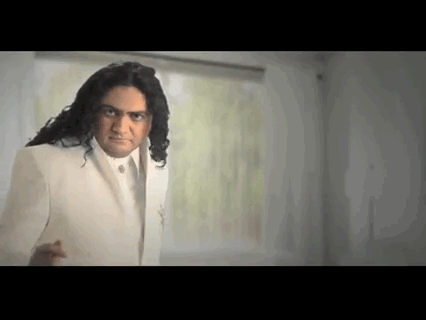 COMMENTS
Comments are moderated and generally will be posted if they are on-topic and not abusive.
For more information, please see our Comments FAQ