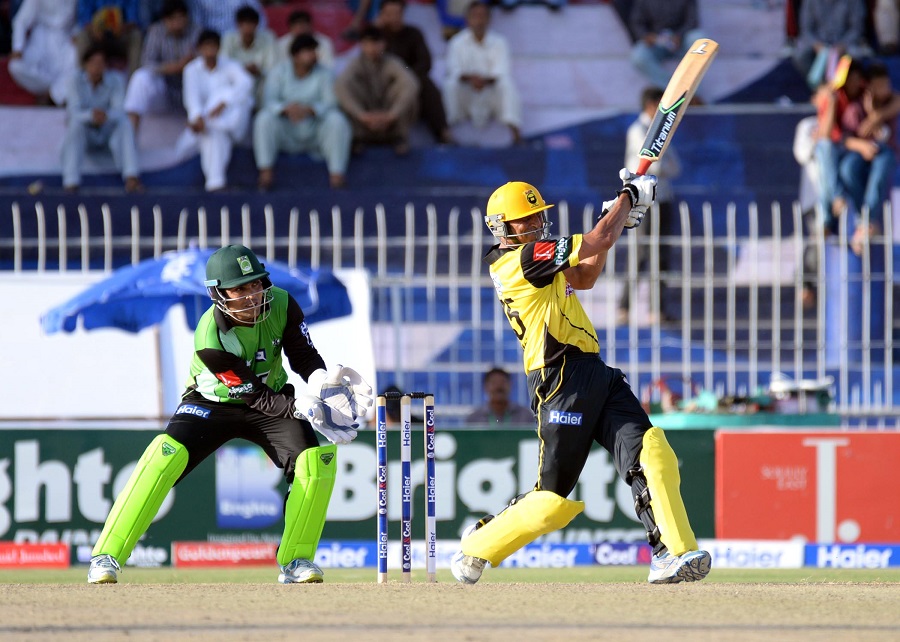 ---
Pakistan Test veteran Younus Khan has decided to re-join Pakistan Cup and has apologised for walking away from the tournament after Khyber-Pakhtunkhwa's (K-P) second match against Punjab.

According to PCB, Younis made telephonic contact with chairman Pakistan Cricket Board (PCB) Shaharyar Khan on Monday and stated that he was sorry for leaving the event midway.

Younus Khan quits Pakistan Cup over umpiring fiasco

He apprised the chairman about his willingness to participate in the remainder of the tournament.

"Being an advisor of chairman PCB on cricketing affairs, it was obligatory on my part to participate in the premier ODI domestic tournament for the larger interest of the promotion of the game in the country," he said.

Earlier in the day, Younus was expected to face a three-to-five match ban for walking out of the Pakistan Cup after a dispute with the match referee and umpires.

Younus committed a level three offence and did not reply to the notice sent to him by match referee Azizur Rehman. According to Pakistan Cricket Board's (PCB) code of conduct for players and support personnel, a level three offence is committed when a player is involved in "intimidation of an umpire or match referee whether by language or conduct (including gestures) during any match."

Pakistan Cup: K-P post maiden win, beat Punjab

Younus was given till Sunday afternoon to reply to the notice but sources told The Express Tribune that the veteran player has still not replied forcing the match referee to take action against him.

Meanwhile, according to a source quoted by the Press Trust of India (PTI), PCB chairman Shaharyar Khan was also not happy with Younus' walk out. "PCB chairman Shahrayar Khan has taken serious notice of the incident involving Younus and has summoned a report from the match referee," the source said.

The 38-year-old was named by the board to lead the (K-P) side in the Pakistan Cup which was considered to be a platform to select a squad for the tour of England in July.

Pakistan Cup: Misbah guides Islamabad to victory

"The chairman is unhappy the most at the fact that Younus quit the tournament since he is also an adviser to the chairman on cricket affairs like Misbahul Haq," the source said. "Shaharyar Khan is unlikely to let the matter go as he feels that no one can be allowed to challenge the authority of the umpires, referee or board in such a blatant manner," he added.

On Saturday, Younus was unhappy with the umpires' decisions in both the matches he played in, against Islamabad and Punjab, and had no qualms in letting the umpires know about his feelings.

Matters took a serious turn when, after the Punjab match which his team won by two runs, Younus threatened reserve umpire Rashid Riaz of dire consequences. "If you keep the same poor standard of umpiring in the next matches, and if I leave, it won't be good news for you umpires," Younus was quoted as saying by Riaz.

Learned to sweep by watching Younus Khan: AB de Villiers

Riaz revealed that Younus was unhappy over his run-out and was extremely displeased with the two no-balls not given in the last over against Punjab, while the veteran batsman was also infuriated with a leg-before-wicket decision that went in Islamabad skipper Misbahul Haq's favour in K-P's match against Islamabad.

"I told him I was not the third umpire but he did not listen and kept on threatening me," said Riaz, who then went to match referee Azizur Rehman to report the incident.

Rehman then issued a notice to Younus asking for an explanation but Younus refused to attend the disciplinary meeting and instead decided to not be part of the tournament.
COMMENTS (9)
Comments are moderated and generally will be posted if they are on-topic and not abusive.
For more information, please see our Comments FAQ