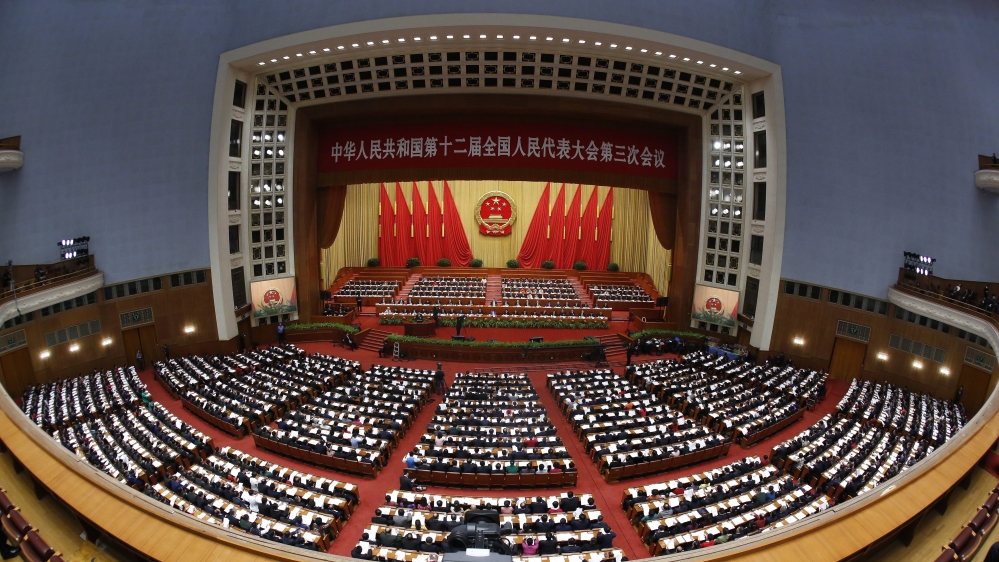 ---
BEIJING: Chinese legislators are considering a new draft of a controversial law requiring foreign non-profit organisations to report activities to government agencies while curtailing the recruitment of supporters, state media said Monday.

The law on overseas non-governmental organisations (NGOs) was delayed after an outcry from charities and concerns from foreign governments that it gave wide-ranging discretionary powers to police amid a domestic crackdown on civil society.

Chinese President Xi's family implicated in Panama Papers scandal

A draft of the bill -- covering foreign charities, business associations and academic institutions in China -- has been submitted to a legislative session being held this week, the official Xinhua news agency said.

The rubber-stamp National People's Congress is controlled by the ruling Communist Party and if the measure is put to a vote it is certain to be approved.

Xinhua indicated that the law's third draft preserved features which previously triggered concerns, including a requirement that NGOs "partner" with a Chinese government-controlled agency and report activities to authorities.

It said government partners of foreign NGOs would be required to report any "temporary activities" to authorities at least 15 days in advance, without giving further details.

China's Xi warns of foreign infiltration through religion

Chinese police would have the right to cancel any activities they judge a threat to national security, and would be empowered to "invite for talks" the heads of foreign NGOs in China, it said.

It added police could add any foreign NGO they judged to promote "subversion of state power" or "separatism" to a "not welcome list" which would ban them from the country.

Overseas NGOs would also be forbidden from recruiting "members" in mainland China, Xinhua said, barring special permission from the State Council, China's cabinet. It was not specified whether that included local staff.

The Global Times newspaper, which is close to the ruling party, cited a Chinese NGO official as saying the law's "engagement" of police was unlikely to change as the measure had been drafted with "national security" in mind.

At least 1,000 foreign NGOs are thought to operate in China, including development charities such as Save the Children, advocacy groups such as Greenpeace, chambers of commerce and university centres.

China planning chief warns his officials to step up graft fight

China's state-run media in recent years have accused such organisations of undermining national security and trying to foment "colour revolution" against the ruling party.

China in January arrested and deported a Swedish human rights activist who had trained Chinese lawyers, and foreign NGO staff working on legal issues report an increasingly restricted environment.

President Xi Jinping has in recent years overseen a crackdown on civil society, with scores of lawyers, academics and activists detained and dozens jailed.

Several have been charged with "separatism" or "inciting state subversion" for what their lawyers say is merely the expression of critical opinions.

Xinhua said a legal committee had suggested the draft bill should be voted on this week by the NPC Standing Committee, which approves legislation when the full house is not in session.