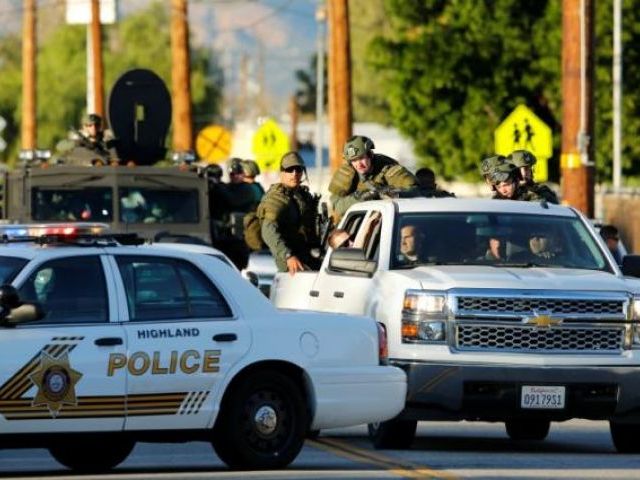 ---
WASHINGTON: The Ohio massacre of eight family members in execution-style killings was a "sophisticated operation" that will require a lengthy investigation, officials said on Sunday.

The murders this week in the village of Peebles -- a rural community 80 miles east of Cincinnati -- were "well-planned out and thought-out," Ohio Attorney General Mike DeWine told reporters during a news conference.

Eight killed in execution-style US shootings

"This is not your case where someone got mad at somebody else, they shot them, there's a witness, two witnesses," he said. "It is a very, very, very different type case."

Police found seven bodies, each with a bullet to the head, in three separate homes on Friday. An eighth body was found later at a separate site. Several victims were apparently asleep in bed when they were killed.

The shooters appeared to have spared a baby just four days old, who was found lying next to her dead mother, the authorities said. Another baby aged six months and a three-year-old child also survived.

"Those who carried it out were trying to do everything that they could do to hinder the investigation and their prosecution," DeWine said.

Investigators are working "around the clock, 24 hours a day," Pike County Sheriff Charles Reader said. "This is going to be a very lengthy process."

No arrests had been made, the officials said, declining to indicate whether they had identified any suspects or to name any possible motives.

Three Muslim men shot dead in Indiana

However, investigators found marijuana "grow operations" at three of the four locations the victims had been killed, DeWine's office said, declining to indicate whether they were connected to the murders.

Responding to a reporter's question, Reader said the area had a "drug problem," adding of the victims that "I have never been involved with that family criminally and I've been in law enforcement for 20 years."

The authorities gave no further information about the sites.

"The crime scene is still being secured by law enforcement," Ohio Attorney General's Office spokesperson Dan Tierney told AFP.

Investigators had conducted between 50 and 60 interviews and received more than 100 tips, DeWine said, adding that they had also executed five search warrants, declining to say where.

The officials also declined to say whether the investigation extended beyond Ohio or to provide any more details.

Seven autopsies have been carried out and an eighth is set for Monday, DeWine said.

Police named the victims as Hannah Gilley, 20; Christopher Rhoden Sr., 40; Christopher Rhoden Jr., 16; Clarence "Frankie" Rhoden, 20; Dana Rhoden, 37; Gary Rhoden, 38; Hanna Rhoden, 19; and Kenneth Rhoden, 44.

Reader said he had advised surviving family members to protect themselves.

Saudi executes two citizens for murder

"I cautioned them they are a target and I cautioned them to be armed," he said.

"For the other citizens of this county, I don't believe that there is an issue."

It was not clear exactly when the shootings took place.

The authorities were first alerted by an emergency call shortly before 8:00 am Friday reporting blood in a home with two possibly dead men, Reader said on Saturday.

911 calls released by the authorities appeared to indicate at least some of the victims had been badly beaten.

Cincinnati-area businessman Jeff Ruby has offered $25,000 for information leading to the arrest and conviction of anyone involved in case.

The shootings have shaken residents of Pike County, an economically distressed region of around 28,000 people in the foothills of the Appalachian Mountains that is home to an abandoned uranium plant.