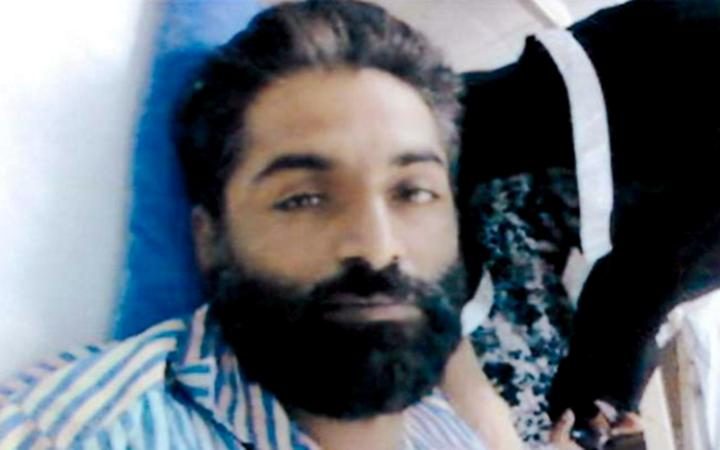 ---
Faisalabad Central Jail has been accused of withholding crucial medical documents which could be used to stop the execution of a disabled man, according to the Telegraph.

Abdul Basit the death-row convict who is unable to mount the scaffold as he lost the use of his legs having contracted Tuberculosis one year after detention faces the prospect of being hanged from his wheelchair. Basit was granted a temporary stay of execution in November when President Mamnoon Hussain ordered a full medical examination to determine whether he was too ill to face the gallows. However, the current stay in his execution expires Monday.
Disabled murder convict to be hanged from his wheelchair

On Thursday, a Lahore court directed the Faisalabad jail authorities to provide Basit's lawyers with his MRI scan. The MRI scan confirms Basit has suffered irreversible damage to his spine, which his lawyers claim was caused by botched treatment for tubercular meningitis infection he contracted in prison.

"As his legal counsel we have a right to access medical records of our client," said Sarah Bilal, of Justice Project Pakistan, a non-profit law firm.




"The judge directed them to give us the MRI scans. That's where the spine scan will show what damage has been done to his spine. If you can't pardon somebody who's been paralysed because of your jail's negligence, who is going to be eligible for a pardon?" she added.

Prison officials refused to grant Basit's lawyers access to the scans, prompting them to file contempt of court proceedings against the superintendent of Faisalabad's Central Jail.

Faisalabad prison officials claim they have shared all available documents with Basit's counsel, but initially said they could not provide copies of the original MRI scans.

Prison officials miss court deadline to explain hanging of disabled man

The government has not confirmed whether it will extend Basit's reprieve,  which gives rise to the possibility that a new death warrant could be issued by the Faisalabad district court as soon as next Monday.

In a message to Telegraph through the legal charity Reprieve, which has been supporting him, Basit wrote that he hopes the president will show him mercy. "Before the president halted my execution the second time, I had no hope that I would live. But the last two stays have given me a hint of hope that Mr President acknowledges that I am a helpless paralysed man who cannot even stand on my feet," he wrote.

"I don't know what will happen when my stay expires. I don't know if they will hang me or let me live," he added.

Jail authorities' comments sought on execution of a disabled person

Basit, 43, was convicted of murder in 2009 and developed tuberculosis one year later, leaving him paralysed from the waist down. His death warrant issued on July 29, 2015 came in the wake of the lifting of the moratorium on death penalty that has raised many questions over the ethical and some practical aspects of Basit's execution.

This article originally appeared on Telegraph.