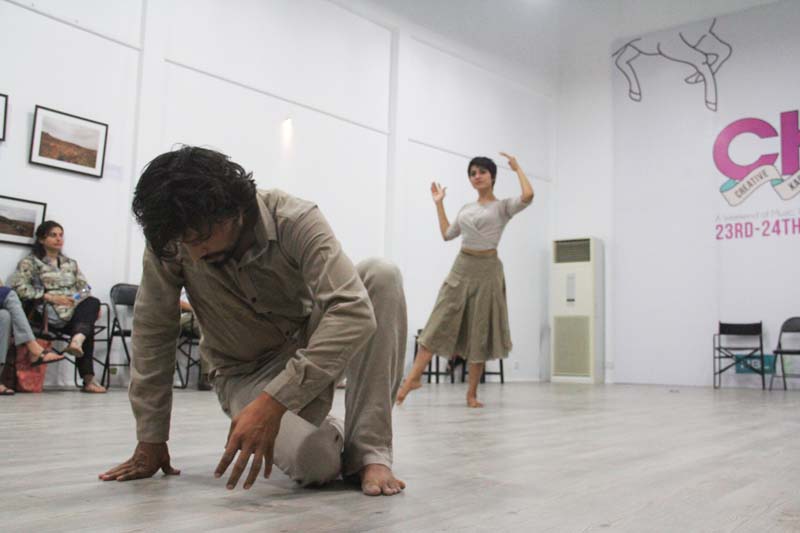 ---
KARACHI:



The great thing about stick figures is that no one can take them seriously, said Jahanzaib Haque, a cartoonist and web editor. "You can get away with saying a lot with [bad] drawings, perhaps more than other mediums," he added.




The panel at the Creative Karachi Festival session on 'The Future of Graphic Storytelling in Pakistan' also comprised Imran Azhar, creator of the Team Muhafiz comic series, Rumana Husain, writer and illustrator of various books, and Amra Alam, author of over 80 children's books. The panelists may all be involved in very different forms of graphic storytelling, but agreed on the dire need to present a counter narrative using their medium.

"Stories can be told beautifully through visuals," said Husain, explaining that a great deal of research and effort goes into creating illustrations. She is currently working on an illustrated series on famous Pakistanis. "Finding out the little details is difficult," she added.

"Before language there was pictorial storytelling," said Azhar, who explained that making graphic novels into a sustainable business in Pakistan is very difficult. This is a new industry for Pakistan to sustain and it is important to have conversations in this medium, he told the audience.

According to Alam, pictures with stories are not just important for readers; they are a great tool for writers as well.

Haque said he began creating cartoons on current affairs when he realised his desire to remain unbiased hindered his own personal expression. "I tackle any topic no one wants to cover in Pakistan," he explained.

"Culture is not something to be taken as a template, it keeps evolving," said Azhar in response to a statement about creating graphic novels keeping our culture in mind.

The perils of perfection

Amidst the sweltering heat came the refreshing story of Sarah, an obedient Pakistani daughter. Writer Ayesha Tariq launched her graphic novel, 'The Suppressed Anger of the Pakistani Obedient Daughter', by reading the story for an enraptured audience.

In the seemingly benign but inherently thought provoking book, Sarah, who, according to the author, is "a resemblance of me and many of you", bemoans her family's expectations of her, which clash with her own ordinary dreams. Too young to drive but too old to wear jeans, Sarah deals with issues faced by every Pakistani girl and ends up bottling up her emotions in an attempt to be the 'perfect daughter'.

The book was Tariq's final-year thesis and begins with the dedication "to all Pakistani obedient daughters, you are not alone".

Published in The Express Tribune, April 25th,  2016.
COMMENTS
Comments are moderated and generally will be posted if they are on-topic and not abusive.
For more information, please see our Comments FAQ