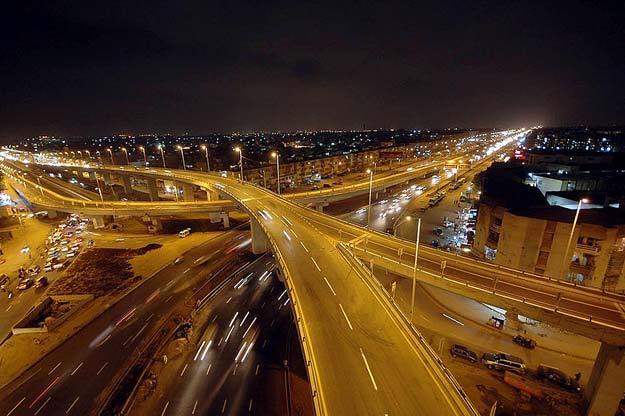 ---
ISLAMABAD: Ownership of capital, and its mobility, when it is legally obtained, is the right of an individual or a business firm. The Panama leaks and the presence of around 200 Pakistanis, mostly businessmen, in the list of beneficiaries of the offshore accounts have taken the media by storm.

The debate has taken a wrong direction where the legitimacy of keeping offshore accounts has been questioned. I argue that a tremendous out-flow of capital, including legally earned profits, is already taking place in Pakistan. The Panama Leaks have not revealed a new phenomenon, barring some names which are now in public domain.

Panama Papers: The 'Final Destination' of big multinational companies

It is not just corruption or crime, which is the source of massive outflow of funds — the reasons can be very systemic.

Pakistan administers a tightly-controlled regime for its resident citizens in terms of 'ownership of foreign currency bank accounts' and 'capital controls.' Pakistani businesses and individuals cannot open a foreign currency bank account outside the country nor can they own and operate a business while operating from Pakistan.

The main rationale is to discourage flight of capital from Pakistan, which may take place for investments abroad or for money laundering.

Rampant capital flight

Despite restrictions, there is increasing anecdotal evidence that Pakistanis are shifting their capital abroad, through illegal means. It is widely believed that Pakistanis are the leading investors in the real estate business in Dubai, for example. Some news reports have placed the accumulated investment of Pakistanis in Dubai real estate, at a staggering $3-4 billion in the last couple of years.




For them, like for others, Dubai is already a Panama where no one is obliged to pay income or wealth tax. However, the oil and gas companies and banks have to pay corporate tax.

The existing regulations in Pakistan have failed to stop the capital flight and in their current form may possibly restrict outward growth of Pakistani firms. As Pakistani firms aiming to acquire assets abroad cannot do so unless they seek permission from the Economic Coordination Committee of the cabinet. Capital controls dampen the prospects of globalising Pakistani businesses through international acquisitions.

In a nutshell, these laws limit the level of economic freedom for resident Pakistanis.

Creating companies offshore is not criminal

Comparing global standards

Pakistan ranks rather poorly in terms of capital controls and restrictions on foreign exchange ownership. Economic Freedom of the World Index (2015) gives a score of zero out of 10 to Pakistan with respect to "freedom to own foreign currency bank accounts", and a score of 0.77 on 'Capital Controls'. These scores accurately depict the legal restrictions which the State Bank of Pakistan imposes.

According to the State Bank of Pakistan rules, Pakistani nationals living in the country are not permitted to open or maintain any foreign currency accounts with banks etc, outside Pakistan. As an exception, they can maintain foreign currency accounts abroad in any country other than Afghanistan, Bangladesh, India and Israel provided the balances held in such accounts do not exceed $1,000/- or equivalent thereof in other currencies.

These accounts cannot, however, be operated from Pakistan without the prior approval of the State Bank. Thus companies and individuals who do own accounts in foreign jurisdictions ought to do it with the permission of the central bank.

The argument that it is legitimate to own off-shore accounts should not be used to defend the same right for the holders of public office. They should be subjected to the highest degree of scrutiny and inspection. As Pakistan increasingly seeks foreign investment, the policymakers ought to understand this: the first consideration for any investor is the security of the capital. An off-shore account provides that at a low cost. While no one can deny misuse and exploitation of this facility, both in white collar crimes and otherwise, the off-shore jurisdictions hold a key lesson for the governments worldwide.

The writer is founder and executive director of PRIME Institute, Islamabad 

Published in The Express Tribune, April 25th,  2016.

Like Business on Facebook, follow @TribuneBiz on Twitter to stay informed and join in the conversation.a

 
COMMENTS (1)
Comments are moderated and generally will be posted if they are on-topic and not abusive.
For more information, please see our Comments FAQ