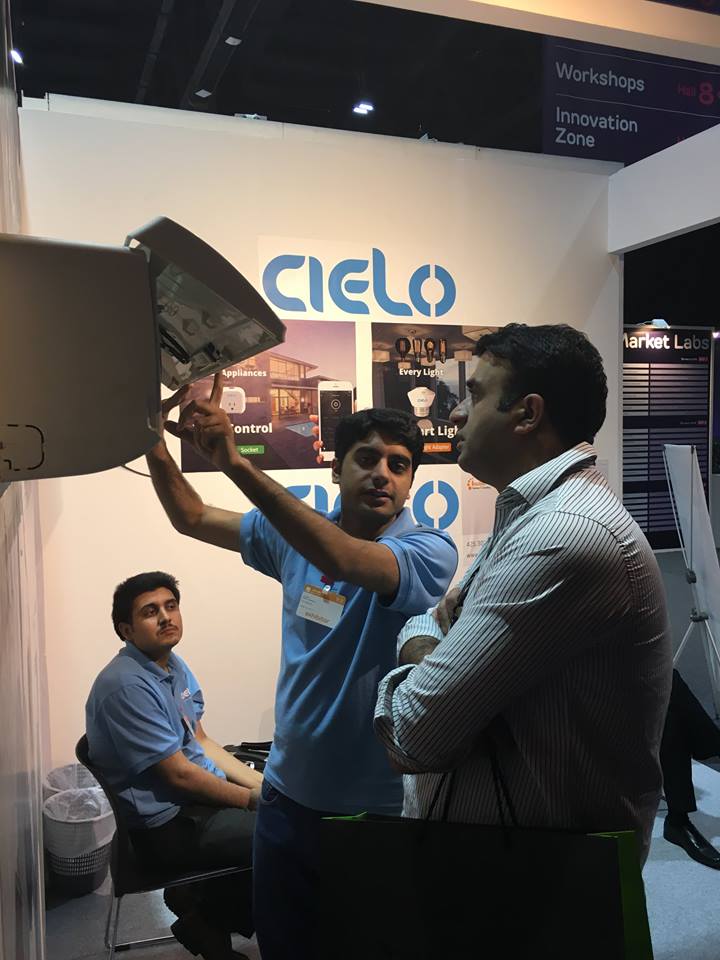 ---
KARACHI:



Start-up Cielo WiGle Inc, which has a development office in Islamabad and a local subsidiary YES Private Limited, has managed to secure 'Series A' investment from a Seattle-based venture firm for globally launching their smart home products.




The company is a smart home and energy efficiency start-up creating Internet of Things (IoT) products which, when used in tandem, aim to optimise energy usage by appliances in every home.

Startup wins $20m project, will install 5,000 vending machines

Hence, it makes sense that their first product targets the most power-hungry appliance — air conditioners.

"Even if 10% of air conditioners are controlled, it can save quite a lot of power," says Cielo WiGle CEO Waseem Amer, explaining that their Smart AC controller allows a user to control air conditioner usage via an android or iOS app by either remotely controlling its operation, scheduling functions, clamping on unauthorised usage, or by limiting usage per a user set bill ceiling.




"We are focusing on controlling usage where an appliance does not need to be used thus, saving energy."

Amer explained that in addition to giving the user full control over the appliance the app has a built-in algorithm which, if the user so chooses, can observe behavioural patterns of the user for four weeks and then suggest an energy efficient plan based on usage patterns, comfort level temperatures and prevailing tariffs for their individual power suppliers.

"If a person is happy at 25 degrees, we have learnt through observing user behaviour for over a year that if we shift the temperature by 1.5-1.7 degrees early in the morning it does not affect the user," Amer says claiming that they can achieve 10-14% energy efficiency on average without compromising on human comfort.

The firm has already received angel and seed investments of over $500,000 from Redmond, US, which allowed it to partner with a Korean firm last year to create air conditioners with their product natively integrated. But air conditioners with built-in internet connectivity are greatly outnumbered by legacy air conditioners.

And Amer says they have developed a product to target this large user-base through a non-invasive version of their device.

Their smart air conditioner controller comes with sensors which can communicate with the air conditioner, monitor temperatures in the room and connect with the internet to talk to the dedicated mobile app and offer the user all of its features. The only downside is that this controller requires constant power through a tethered adapter.

Startup sells Pakistani handcrafted women's shoes to the world

When asked how would the app mitigate the frequent power outages or even internet outages in certain parts of the country, Amer says while the app cannot help with load-shedding, but in the event of internet shutdown the user can still use the app as long as they are still connected with the controller via the same WiFi router while schedules are downloaded on to the controller through the cloud.

With the series 'A' funding, Cielo WiGle aims to launch its products in the American, Saudi Arabian, and Malaysian markets in May.

The writer is a staff correspondent

Published in The Express Tribune, April 25th,  2016.

Like Business on Facebook, follow @TribuneBiz on Twitter to stay informed and join in the conversation.a
COMMENTS (2)
Comments are moderated and generally will be posted if they are on-topic and not abusive.
For more information, please see our Comments FAQ