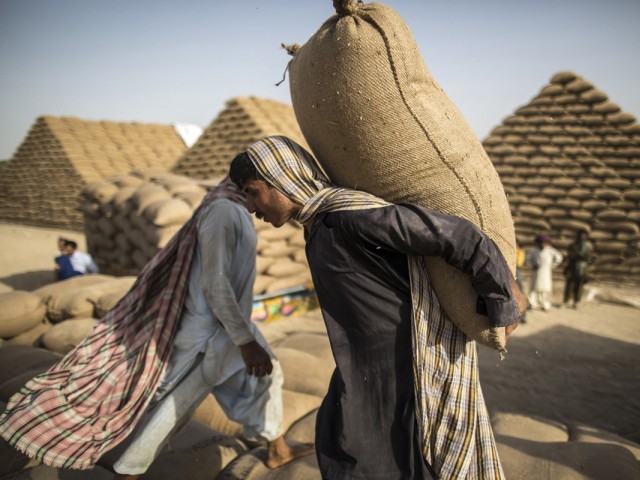 ---
HARIPUR: Owners of threshing machine have started overcharging farmers in Haripur as wheat harvesting season has kicked off.

Speaking to journalists in Haripur on Sunday, Khanzada Khan, a farmer, said thresher owners are charging farmers old rates even though the government has revised diesel prices. "Last year, diesel was priced at Rs109 per litre and machine owners were charging Rs1,400 per hour," Khanzada said. "But now, the diesel rate has been reduced to Rs70 but owners of threshing machines are not willing to reduce the rates."




Arshad, another farmer, said, "They should have revised their per hour rates with a reduction of at least Rs500." He said it was the duty of the district administration to ensure implementation of government orders.

Disincentive

According to Arshad, the ever-increasing rates were discouraging farmers from engaging in agriculture activities.

"Preparation of fields, cultivation and harvesting is a costly enterprise," he said. Arshad added farmers have developed a tendency of using their agricultural land for residential and commercial purposes.

"This is primarily due to costly input and lack of government support," he said. Naeem, another farmer, pressed the administration to reduce the hourly rates for tractors and threshing machines.

"The government should [also] provide a subsidy on fertilisers, pesticides and insecticides to encourage agricultural activity," he said. "If this is not done, the country could face a severe food shortage within next few years."

The other view

When contacted, a threshing machine owner Nazir Ahmed said he was still charging Rs1,400 per hour as the rates of other daily items have increased manifold. He said the rates of mobil oil and spare parts had not been reduced.

Published in The Express Tribune, April 25th,  2016.