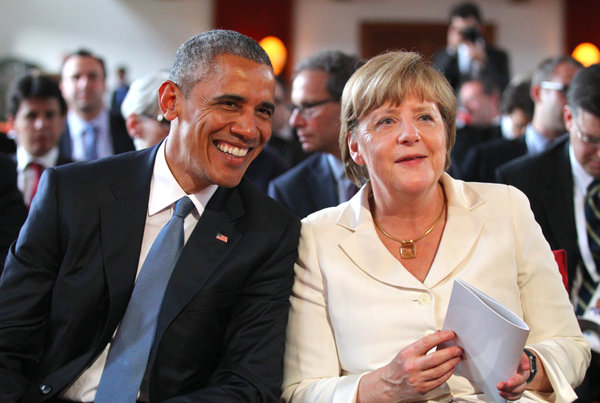 ---
HANOVER, GERMANY: US President Barack Obama arrived Sunday in Germany where he is due to promote plans for a transatlantic trade pact along with Chancellor Angela Merkel.

Obama sharpens Brexit warning as leaves for Germany

Air Force One landed in the northern city of Hanover to a ceremonial guard welcome as a short burst of hail hit before giving way to bright sunshine.

The US president will hold talks with Merkel on what is Obama's fifth and last official visit to Germany.

The two leaders are then set to open what is billed as the world's largest industrial technology fair.

EU-US trade deal 'will fail' if US refuses concessions: German minister

Obama's trip will wrap up Monday with a keynote speech in which he is expected to frame his vision of transatlantic relations, and a meeting with Merkel as well as the leaders of Britain, France and Italy.
COMMENTS
Comments are moderated and generally will be posted if they are on-topic and not abusive.
For more information, please see our Comments FAQ