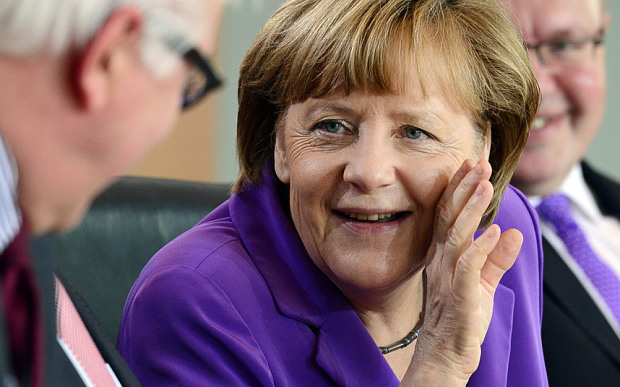 ---
BERLIN: German Chancellor Angela Merkel owes her party 9,500 euros ($10,500) in membership fees, Bild am Sonntag weekly reported Sunday, as the party failed to inform her of an change in rules requiring her to contribute more.

A spokesman for the Christian Democratic Union's chapter in the northern state of Mecklenburg-Western Pomerania confirmed to national news agency DPA that Merkel owed the party fees, but declined to state the sum.

Obama embracing ally Merkel on farewell trip to Germany

He added however that the chancellor was not to blame, as she had simply not been informed of the change in rules.

Since the amendment, which came into force in 2013, members of the government are required to contribute six percent of their monthly parliamentary allowances and salaries to the party.

Prior to the change, the contribution was a fixed sum.

EU ministers propose 'urgent' measures after Panama scandal

Her party said Merkel, who is an elected MP for a district of Mecklenburg-Western Pomerania,  would pay the sum due this year.