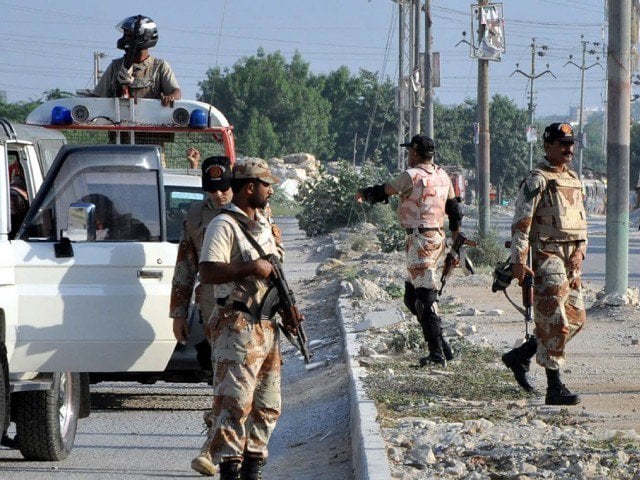 ---
KARACHI: Fishermen Cooperative Society (FCS) seems to be in trouble as the Rangers claimed on Saturday to have found three more FCS employees allegedly involved in terrorism activities, including extorting locals and funding separatist militants.

The paramilitary force officials submitted a report before the anti-terrorism court administrative judge that the suspects have confessed to running an extortion ring, funding Lyari gangsters and militants of the Balochistan Liberation Army (BLA). The accused are Saeed Baloch, the general secretary of the society's employees union and Pakistan Fisherfolk Forum, and his colleagues, Mahar Bukhsh and Dil Murad.

The trio was reportedly taken into custody in early January this year. However, their arrests were disclosed last month after civil society and labour rights activists protested and the families of the suspects approach Sindh High Court.

It is alleged that Baloch, in collusion of others, funded BLA gangsters and some politicians millions of rupees every week or month. The amount was said to be collected through an 'organised network' which extorted local fish traders.

According to the paramilitary force's report, the funding has been used to purchase arms and ammunition, as well as in terrorist activities in the port city and in Balochistan. The report also says that to ease the crime operations, some 150 men were illegally inducted into the society.

Since the 90-day preventive detention of the suspects in the custody of paramilitary force expired, they were handed over to Kalri police for investigation into the allegations leveled in the report. The administrative judge asked the police to submit a progress report at the next hearing on April 30.

The FCS has been in the limelight since June last year when its then vice-chairperson Sultan Qamar Siddiqui and others were detained over similar allegations. Siddiqui was, however, later alleged to be involved in Safoora Goth bus carnage and now his military trial is underway. The FCS chairperson Nisar Morai has also been held recently by the Rangers.

Published in The Express Tribune, April 24th, 2016.