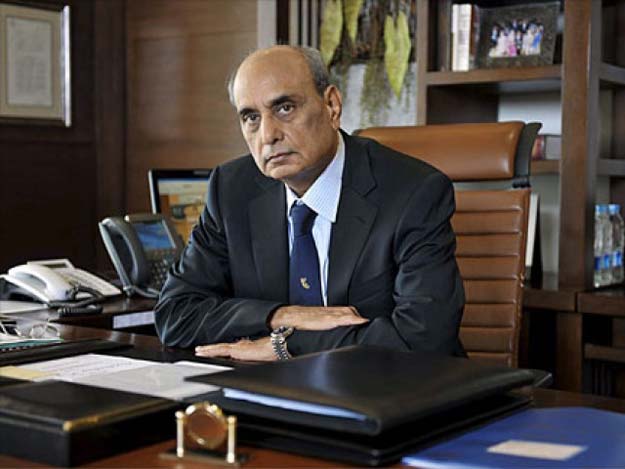 ---
ISLAMABAD:



The government on Saturday announced that it will extend the 4% super tax levied on all those earning Rs500 million annually to finance operation Zarb-e-Azb for one more year, going back on its promise that it would be a one-time levy.




Finance Minister Ishaq Dar made the announcement amid a stark warning from one of the country's most successful businessmen, Mian Mansha, who said terrorism could not be rooted out without creating more job opportunities.

Army chief calls for 'across-the-board accountability' in veiled reference to Panama leaks

The top men of their own fields spoke at length about pressing political and economic issues. They disagreed on almost all points except one - they unequivocally agreed that the media should be brought "under some control". Both of them have recently remained subject of media criticism due to their business deals.

Dar said as the operation Zarb-e-Azb continues, the government will extend 4% super income tax for one more year from July this year. In the budget 2015-16, the federal government imposed a 4%, one-time, super tax on banking companies and 3% on individuals and other companies having an annual income of Rs500 million. It has estimated earning Rs22 billion from the levy.

Mansha, the owner of Nishat Group, complained against the imposition of super tax on banks - a demand Dar rejected, advising the billionaire to have a big heart and contribute to the country that made him rich. Mansha was of the view that making money was his legitimate right.

Dar said that the cost of rehabilitation of Internally Displaced Persons and security enhancement was over Rs230 billion.

Mansha's opinion

Mansha said that terrorism could not be rooted out until the government created more job opportunities. His statement came just days after the Chief of Army Staff General Raheel Sharif sought elimination of corrupt practices as a pre-condition for wiping out terrorism.

Mansha said that it was high time for the government to adopt expansionary economic policies, as three to four million people were entering the job market every year but many remained jobless.

Army chief dismisses 11 military officers over corruption charges

The government faces criticism for implementing tight monetary and fiscal policies during the last three years, suffocating economic growth, which has remained below the needed rate of 7% to create jobs for all.

"I have been hearing for the last 50 years, particularly during budget times, that the country was passing through a crisis and often wondered when things would turn around," said Mansha. "I am now losing hope, for the first time in my life."

He highlighted many systemic flaws that remain unaddressed. He said that the country's power sector was not sustainable without addressing the root causes of circular debt.

"The government is recovering only 70% of the billed amount. What will happen to the finances when power generation doubles in the next few years?" he questioned.

"They recover Rs70 out of Rs100 but talk about mega power and infrastructure projects," said Mansha while taking a jibe at the government's claim of adding 10,000 megawatts to the national grid in the next two years. The power plants are running only up to 60% of their capacity, he added.

He said that the government could neither improve efficiency nor privatise state-owned enterprises. "It has already shut down the Pakistan Steel Mills and Pakistan International Airlines would eventually follow," predicted the top industrialist.

Steel mill: Without incentives, Sindh refuses to acquire PSM

He said the government listened to him only because he was paying Rs1.5 billion monthly income tax while the government fails to pay refunds to taxpayers. Dar promised that the refunds will be cleared in July.

Mansha also expressed his discontent over the manner in which the country's mainstream media was discussing his business affairs. "They do not let us work and the government should think of introducing some legislation to check this situation," said Mansha.

Dar endorsed Mansha's views and claimed that the "journalists started crying foul when he stopped their illegitimate monetary benefits".

Published in The Express Tribune, April 24th, 2016.

Like Business on Facebook, follow @TribuneBiz on Twitter to stay informed and join in the conversation.
COMMENTS (24)
Comments are moderated and generally will be posted if they are on-topic and not abusive.
For more information, please see our Comments FAQ