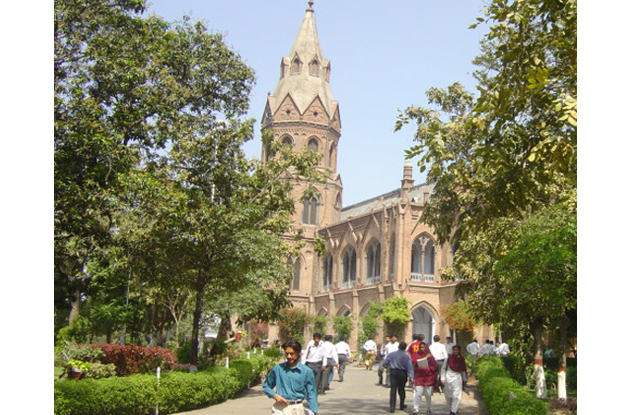 ---
LAHORE:



The Government College University (GCU) Lahore graduates will get exemption from some Association of Chartered Certified Accountants (ACCA) exams in accordance with the association's global accreditation policy under a memorandum of understanding (MoU) signed at the university on Friday.




A press statement said that the university and the ACCA Pakistan had agreed to consider exempting graduates of the university four-year bachelors degree programmes in commerce, business or accounting and finance from ACCA papers F1-F9 if they seek to pursue ACCA qualifications.

The MoU was signed by GCU Vice Chancellor Hassan Amir Shah and ACCA Pakistan head Sajjeed Aslam at a ceremony at the University's Syndicate Committee Room. GCU Research Director Ikramul Haq, Academic Planning and External Links Director Fauzia Shaheen, Economics Department Chairperson Uzair Ahson and Deans Raiz Ahmed, Islam Ullah Khan and Dr Shahid Iqbal were also present on the occasion.

Speaking on the occasion, Sajjeed Aslam, also a GCU graduate, said that after reviewing courses taught at the GCU his association would make a decision on the number of exams for which exemption could be granted. In the best case scenario, he said, GCU graduates would be granted exemption from nine ACCA papers. He said, "the ACCA Pakistan is pleased to partner with an esteemed higher education institute. ACCA Pakistan produces more than 120 research papers every year. I hope the partnership will help us improve our research work," he said.

GCU Vice Chancellor Dr Shah said the ACCA Pakistan and the GCU had a shared interest in advancement of finance profession in Pakistan and enabling competent individuals to enhance their career prospects by acquiring globally recognised education qualifications.  The MoU also stated that the GCU and the ACCA Pakistan would collaborate on joint research projects.  It said the GCU students and faculty members would be invited to contribute articles or case studies for ACCA magazines and international journals. The two organisations also agreed to hold joint seminars and conferences.

Published in The Express Tribune, April 24th, 2016.
COMMENTS
Comments are moderated and generally will be posted if they are on-topic and not abusive.
For more information, please see our Comments FAQ