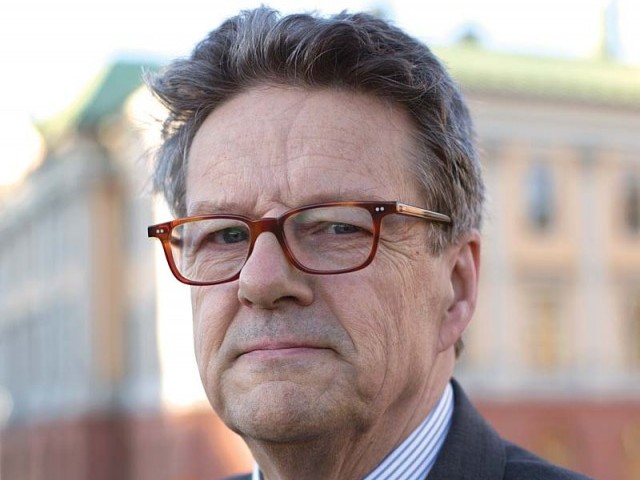 ---
ISLAMABAD: Swedish Ambassador Tomas Rosander hosted a reception on Friday to bid farewell to Pakistanis and fellow diplomats as his tenure in the country draws to a close. Rosander and his wife, Dr Christina Rosander, will be heading home later this week after spending around two-and-a-half years in Pakistan.

The reception was attended by a large number of diplomats, UN and NGO officials, members of civil society, and businesspersons.

In a short speech, the ambassador spoke of his tenure, while also expressing "sorrow to leave you behind, but happiness to go back to our own country."

He spoke of the natural wonders of Pakistan, expressing regret that there are "so many parts of your beautiful country that we have not been able to see."

He also noted that his "successor will be a lady, adding to the number of ladies on the diplomatic circuit".

On the sidelines, a UN official spoke of the positive signs in Kurram and other parts of the Federally Administered Tribal Areas which have been cleared of militants, while also discussing the importance of education in helping internally displaced children readjust to life in their hometowns upon their return.

An NGO official was interested in whether or not a census would be held, and when, if ever, Pakistan would make a genuine effort to control population growth by making contraceptives easily available.

A number of civil society members spoke of the problems being faced by farmers in a number of Punjab districts, most notably Okara, while almost everybody seemed to have a keen interest in debating what would happen in the wake of the army's purge of corrupt officers a day earlier, and speculation over the prime minister's speech.

Published in The Express Tribune, April 24th, 2016.
COMMENTS
Comments are moderated and generally will be posted if they are on-topic and not abusive.
For more information, please see our Comments FAQ