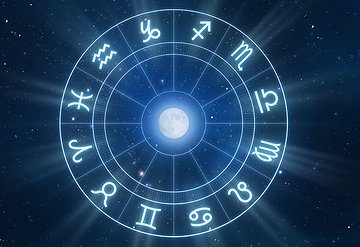 ---
Aries | March 20 – April 19


Only days ago, you decided to go along with the suggestions of one particular individual. While you were uneasy, their ideas are good and seem worthwhile. Still even the cleverest of arrangements are unlikely to overcome the chaotic influence and errors typical of Mercury's retrograde cycle, which begins on the 28th.

Taurus | April 20 – May 20




Being ruled by the gracious Venus, you prefer discussions that combine a tough approach with tact. However, one or two unscrupulous individuals are taking advantage of this, and pretending they didn't understand your intentions. The only way to overcome this is to forget that tact and be unrelentingly and uncompromisingly tough.

Gemini | May 21 – June 20




Certain individuals are determined to make decisions, and to ensure they're final. While that would make things a lot easier, once you understand the planetary setup, now and over the coming weeks, which includes Mercury retrograde from the 28th, you'll realise why even simple arrangements should be regarded as tentative.

Cancer | June 21 – July 22




The time has come to say a gentle 'no' to somebody who doesn't realise how obnoxious they're being. You've hoped that, gradually, they've become aware how much they're annoying others. This isn't just unlikely, they rather enjoy the fact they're upsetting certain individuals and have no intention of stopping.

Leo | July 23 – August 22




This is one of those strange periods during which you struggle to overcome obstacles, but to no avail, then suddenly everything works out. This has happened several times over the past weeks and will again, within a few days. Knowing that, forget about planning ahead. Instead, be ready to move swiftly.

Virgo | August 23 – September 22




On this Thursday, your ruler Mercury begins one of its regular cycles of retrograde movement. While you're familiar with the minor errors it triggers, in this particular case they'll be unexpectedly, and amazingly, informative. How? What you learn while undoing those errors will broaden your horizons, and in wonderful ways.

Libra | September 23 – October 22




Often you'll avoid reorganising plans suddenly not because you mind but, rather, you're concerned they'll upset others. While, in the past, they might have, at the moment those around you are as eager to make changes as you are. If in doubt, ask them. Their answers will eliminate every doubt.

Scorpio | October 23 – November 21




Don't be shy about voicing your feelings, both positive and less upbeat. While often you prefer keeping these to yourself, the recent Scorpio Full Moon brought many you usually ignore to the surface. Talk these over with others. They'll understand you, and what touches and moves you, as never before.

Sagittarius | November 22 – December 21




Ordinarily you're not stubborn. On the contrary, if something isn't working, you're happy to let it go and clear the way for new, and better, ideas, offers or pursuits. Now, however, you're clinging ferociously to one particular arrangement or alliance. Saying farewell won't be easy, but you really must.

Capricorn | December 22 – January 19




Planning ahead is a virtue. But with Mars already retrograde and the communication planet Mercury going retrograde this Thursday, even simple arrangements are likely to change and change again. Knowing that frequent and occasionally dramatic twists and turns are likely, ensure plans are flexible enough you can easily rethink them.

Aquarius | January 20 – February 17




While those around you often struggle with decisions, and debate them at length, you generally know exactly what you want to do, and what you want to achieve. Still, recent intriguing developments have raised complex questions. Investigate these in depth. You'll be surprised how much you learn from them.

Pisces | February 18 – March 19




It's no secret. You struggle with your need to organise things perfectly versus everybody else's general lack of interest about such matters. With so much coming undone at the moment, you're urged to adopt a bit of their devil-may-care attitude. Some of those issues you're struggling with aren't actually that crucial.

Published in The Express Tribune, April 24th, 2016.
COMMENTS
Comments are moderated and generally will be posted if they are on-topic and not abusive.
For more information, please see our Comments FAQ