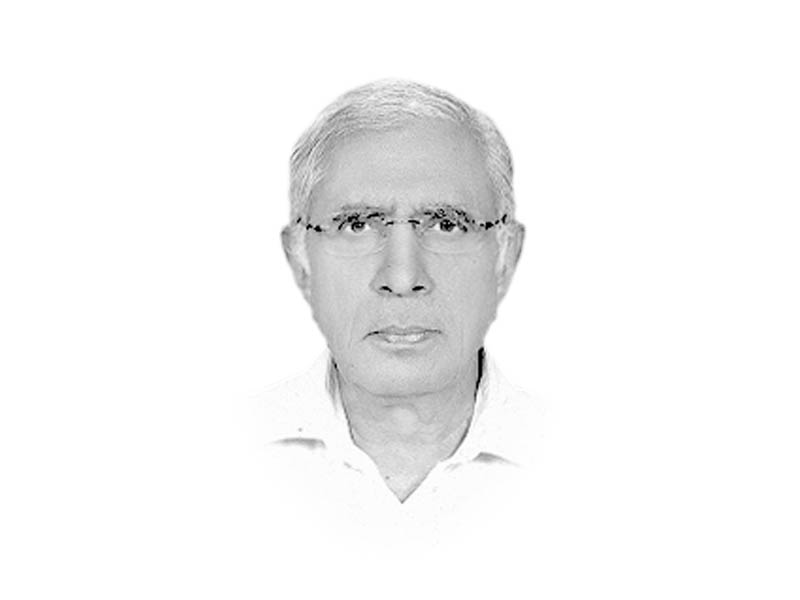 ---
Pakistan never had it so good economy-wise. The steep drop in world oil prices is said to have enabled the country to save as much as $7 billion since June 2014. The IMF has been so supportive of the present government's economic policies that it has given us as many as 14 waivers in two years. Operation Zarb-e-Azb, launched in June 2014, has in the meanwhile, greatly improved the security environment creating conditions conducive for doing business. And then there is this hope that once the $46 billion CPEC project gets going, other global investors would also be interested in taking a closer look at Pakistan.

However, despite the existence of all these enabling positives, the official economic managers seem to have totally failed to kick-start the economy, which is still stagnating at around 3.5-3.7 per cent. Large-scale manufacturing (LSM) is currently recording a growth rate of no more than 3.2 per cent. Agriculture is said to be growing at the rate of 2.8 per cent. The investment rate continues to be stagnant at 15 per cent of GDP and foreign direct investment has gone down from $1.45 billion in 2012-13 to $0.85 billion in 2014-15. The budget deficit is averaging 8.5 per cent of GDP against 5.6 per cent reported by the government, public debt continues to be pegged at 65 per cent of GDP, the pace of external borrowing is peaking with over $30 billion worth of loans contracted up to mid-tenure, exports continue to decline at a threatening pace, and net borrowing exceeds net addition to foreign exchange reserves, thereby financing current account deficit through debt creating inflows. Tax revenue is continuously falling short of the target by a wide margin notwithstanding the fact that the government has been withholding refund of exporters and raising tax rates at unprecedented levels.

A former economic adviser to the government, Dr Ashfaque Hasan Khan, in a conversation with this writer, challenged the government's claims that it has succeeded in reducing the fiscal deficit from 8.2 per cent of the GDP in 2012-13 to 5.7 per cent in 2013-14 and further to 5.4 per cent in 2014-15. He said the budget deficit had remained at 8.5 per cent of GDP, both in 2013-14 and 2014-15 and that it is likely to be in the same neighbourhood in fiscal year 2015-16 as well.

Mr Khan said the government had employed a number of 'accounting tricks' to show lower fiscal deficit numbers like: 1) Holding back refunds and forcing commercial entities to pay taxes in advance. Exporters' refunds worth over Rs200 billion have been withheld during 2014-15 alone and, to that extent, tax revenues were overstated. 2) Many items that were historically treated as surcharges and were part of non-tax revenue, like the Gas Infrastructure Development Cess, Natural Gas Development Surcharge, and Petroleum Levy etc., have now been renamed as "other taxes" and when added with FBR taxes, the total tax revenue has increased to show a rising tax-to-GDP ratio. 3) The government has treated the privatisation proceeds of the HBL, UBL and Allied Bank as profit of the SBP and considered them as non-tax revenues to show a higher revenue collection and, accordingly, to show a lower budget deficit. 4) Foreign grants have always been treated as financing items and have appeared as below the line items. The government has treated foreign grants (Saudi money) as non-tax revenue to inflate overall revenue and as such reported a lower budget deficit.

Most importantly, according to Mr Khan, circular debt has been part of the expenditure item since 2010-11 (See SBP Annual Report 2013-14). It was the last minute clearance of the circular debt on June 5, 2013, amounting to Rs329 billion that resulted in the budget deficit reaching as high as 8.2 per cent of GDP in 2012-13 (the last year of the previous government). The present government has taken the circular debt out of the budget to show a lower budget deficit. This can be verified by looking at the Pakistan Economic Survey 2014-15, PP155, footnotes under Table 9.4), he added.

Mr Khan further said that in the last two and a half years, the government, in order to achieve the budget deficit target, has cut development spending, "in other words, the quality of fiscal adjustment was compromised in connivance with the IMF".

Published in The Express Tribune, April 23rd, 2016.

Like Opinion & Editorial on Facebook, follow @ETOpEd on Twitter to receive all updates on all our daily pieces.