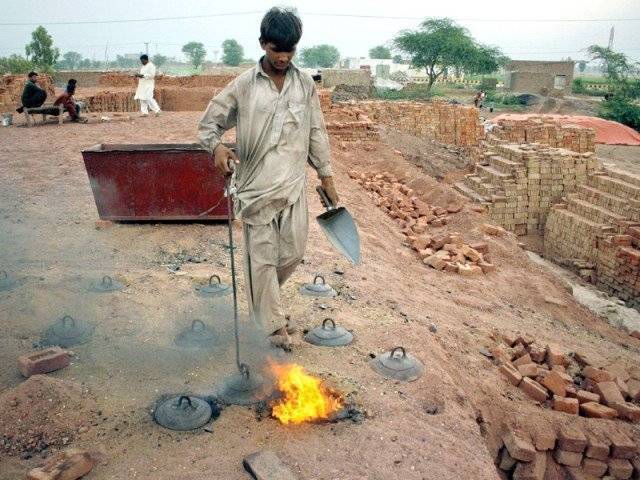 ---
FAISALABAD:



The district administration has constituted tehsil committees led by assistant commissioners to address grievances of brick kiln workers in Faisalabad.




Representatives of the Labour Department, the Social Security Department, the Education Department and Employees' Old Age Benefit Institution have been included in these committees.

Acting DCO Ejaz Khaliq Razzaqi chaired a meeting to review complaints of kiln workers on Friday and ordered formation of tehsil-level committees to resolve them.

The meeting was attended by District Labour Officer Chaudhary Nasrullah, Labour and Department Deputy Director Imtiaz Saifi.

The acting DCO said payment of fixed wages must be ensured. He said action must be taken against kiln owners who were refusing to pay their workers.

He said the tehsil committees should resolving problems of kilns workers as soon as possible. "Issuance of their social security cards and their registration with the EOBI should be completed. Children of kiln workers should be registered so that they can benefit from scholarships for them."

He said kilns should be regularly inspected. "Working conditions and payment of wages should be strictly monitored."

"Child labour at kilns will not be tolerated," he said. "Those found employing children will be taken to task."

The DCO directed officers to ensure implementation of the Child Labour Act in letter and spirit. He also told them to take to task any kiln owners found flouting the government's instructions in this regard.

"Kiln owners and workers should work in harmony. Kiln owners must be cognisant of interests of their workers. Their issues should be resolved quickly so that work at kilns is not disrupted."

The acting DCO said a police team would be associated with tehsil committees for enforcement of minimum wage.

He also appointed superintendent general of the DCO's office as focal person for liaison with kiln workers.

Published in The Express Tribune, April 23rd, 2016.