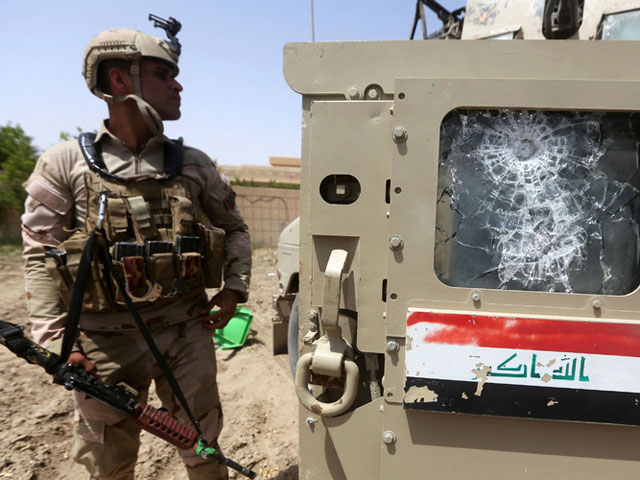 ---
BAGHDAD: A suicide bomber killed at least nine people when he detonated an explosive vest after Friday prayers at a Shia Muslim mosque in southwestern Baghdad, police and hospital sources said.

A second suicide attacker at the mosque in al-Radwaniya district was shot and killed by security forces before he could set off his explosives, the police sources said.

A separate bomb went off on Friday in the district of Abu Ghraib, west of Baghdad, killing two and wounding nine, security and medical sources said.

String of IS bomb attacks kill 87 in Syria

There was no immediate claim of responsibility for the attack, which wounded at least 25 others, but Islamic State militants battling government forces in the north and west have regularly targeted Shia areas in the capital.

The rise of the ultra-hardline Sunni Muslim group has exacerbated a long-running sectarian conflict in Iraq, mostly between Shias and Sunnis, that emerged after the US-led invasion in 2003.

Bloodbath in Syria: Car, suicide bombs kill 60 in Damascus

The Iraqi government has retaken several major cities from the Islamic State in the past year and slowly pushed them back towards the Syrian border.

The authorities have said they want to recapture the northern city of Mosul this year, but Iraqi officials privately question whether that is possible.