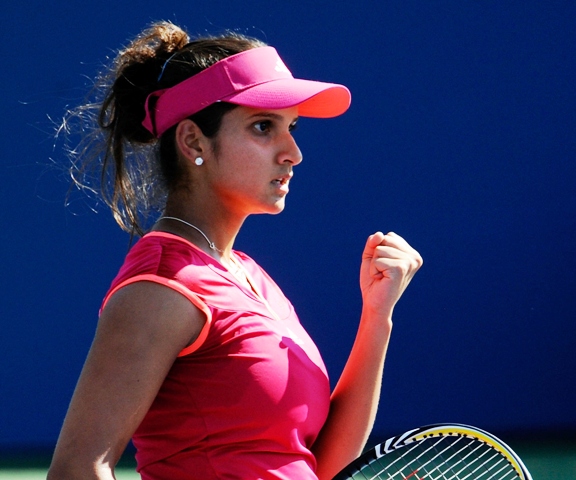 ---
Indian tennis ace Sania Mirza made it to 'Time Magazine's 100 most Influential List.'

Time presented its annual list online on Thursday, naming the most influential people worldwide, including artists and leaders to pioneers, titans and icons.

The tennis ace not only received the accolade but it was none other than cricket maestro Sachin Tendulkar who wrote her profile.


https://t.co/AD9wdCYiKS Humbled 😇 Thank you @sachin_rt for the kind words

— Sania Mirza (@MirzaSania) April 21, 2016


Sania Mirza receives Padma honours

Tendulkar wrote, "Sania's confidence, strength and resilience reach beyond tennis. She has inspired a generation of Indians to pursue their dreams -- and to realise that they can also be the best."

"The Mirzas probably knew what the future held for their daughter," wrote Tendulkar. "Her name, Sania, means brilliant," he added.

Sachin said he believed that Sania had the potential to become a star. "I first heard about Sania back in 2005, when she became the first Indian to win a Women's Tennis Association event," he wrote. "In 2008 I saw her play in the third round of the Australian Open against Venus Williams. Though she lost, I believed she had the potential to be a star."

Sania Mirza wins India's highest sports honour

"When Sania's singles career was cut short by wrist injuries, she, through dedication and willpower, reinvented herself fully as a doubles player," he said. "Today Sania and her partner on court, Martina Hingis, are number one in doubles and utterly dominant — they have taken the past three Grand Slam events."

Sania, the world number one doubles player alongside her partner Martina Hingis, rose to prominence when she became the 2015 Wimbledon and US Open doubles champion with her back-from-retirement Swiss partner. The pair then went on to crown themselves as the 2016 Australian Open doubles champions.

Hingis, Mirza make it three Slam titles in a row

She also received India's highest sports award Rajiv Gandhi Khel Ratna for her achievements in 2015. She was awarded the third highest civilian award Padma Bhushan in 2016 for her outstanding services on the tennis court.