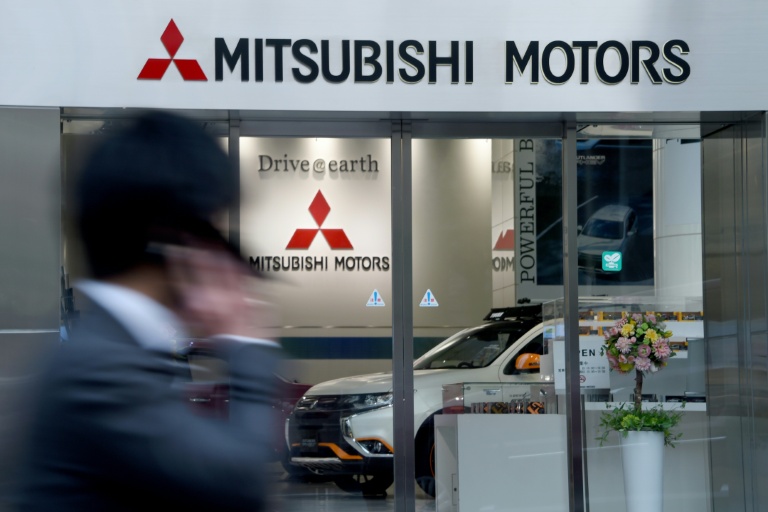 ---
TOKYO: Mitsubishi Motors suffered another rout Friday, capping a disastrous week that has seen its shares plunge more than 40 percent after the automaker's shock admission that it cheated on fuel-efficiency tests.

The news Wednesday that unnamed employees had made some of its cars seem more fuel-efficient than they were in reality has sent the firm into freefall, wiping $3.2 billion off its market capitalisation.

It lost 13.55 percent Friday to close at 504 yen. The near 42 percent drop since Wednesday marks the firm's worst three-day decline since listing in 1988.

The scandal also raised questions about the company's future as it faces the prospect of huge fines and lawsuits and comes as German auto giant Volkswagen struggles to restore its badly dented reputation after revelations in September of emissions rigging.

The transport ministry sent officials to raid a company research and development centre for a second day on Friday, a ministry official told AFP.

Mitsubishi said it would halt production and sales of the affected models -- mini-cars sold in Japan including many made for rival Nissan -- and warned that the number would likely rise, as it looks to vehicles sold overseas.

Mini-cars, or kei-cars, are small vehicles with 660cc gasoline engines that are hugely popular in the Japanese market, although they have found little success abroad.

Mitsubishi has the smallest domestic market share among Japan's automakers, putting it behind firms including Toyota, Honda, and Mazda.

"Certainly it is a blow," Christopher Richter, a Tokyo-based auto analyst at brokerage CLSA, told AFP.

"The vast majority of (Mitsubishi's) business in Japan has become selling mini-vehicles to Nissan because the market share of their own branded products after the scandal in the 2000s withered down to practically nothing."

Cash-strapped Mitsubishi teetered on the edge of bankruptcy more than a decade ago, hammered by slumping sales caused by a series of defect cover-up scandals. The latest case has raised questions about whether efforts to change its corporate culture had sunk in.

Experts have said the firm prized unwavering employee loyalty even more than most Japanese companies, and that may have been a key issue behind the rigged tests.

Japan's transport minister Keiichi Ishii echoed those fears.

"I can't help but have doubts about the company's basic attitude towards compliance. This is extremely regrettable," he told reporters Friday.

Ishii also said the government will review testing done by domestic automakers as it awaits the results of an internal probe by Mitsubishi, due next week.

While the scandal has sparked questions about its survival, it was unlikely a beaten-down Mitsubishi would be snapped up by one of its bigger rivals, said Richter at CLSA.

The automaker was born from the vast Mitsubishi group of companies, which are still loosely connected through cross-shareholdings and historical ties.

"In the past, consolidation has been talked about for Mitsubishi or streamlining the businesses, (but) there has been a lot of resistance from other companies within the Mitsubishi group," Richter said.

"They have to be factored in any calculation about consolidation."
COMMENTS
Comments are moderated and generally will be posted if they are on-topic and not abusive.
For more information, please see our Comments FAQ