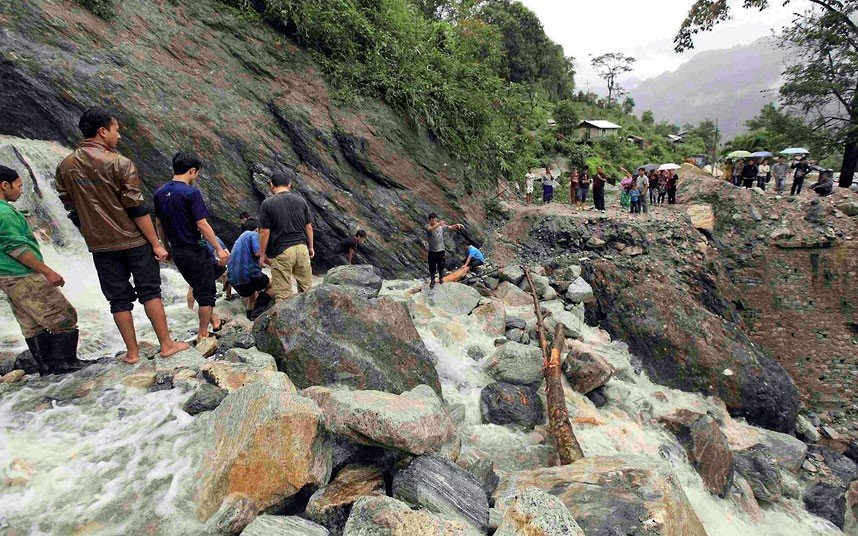 ---
NEW DELHI: A huge landslide hit a camp for construction workers in a remote part of northeast India on Friday, killing at least 16, police said.

Heavy rains triggered the disaster in the Himalayan state of Arunachal Pradesh, which lies on the Tibetan border and is claimed in part by China.

Pakistan among 10 countries most exposed to natural hazards

The workers, who were building a hotel, were asleep when the landslide hit their camp in Tawang district, more than 10,000 feet (around 3,000 metres) above sea level.

"Sixteen bodies have been recovered by police and emergency workers. One more is feared trapped under the debris," said Anto Alphonse, superintendent of police for Tawang.

"Three labourers survived and have received minor injuries. A total of 20 workers were at the spot when the massive landslide struck the construction site."

Rescuers race against landslides to reach Japan quake victims

India's National Disaster Management Authority said police and soldiers had rushed to the scene.

Landslides are common in the Himalayas, particularly during heavy rains.