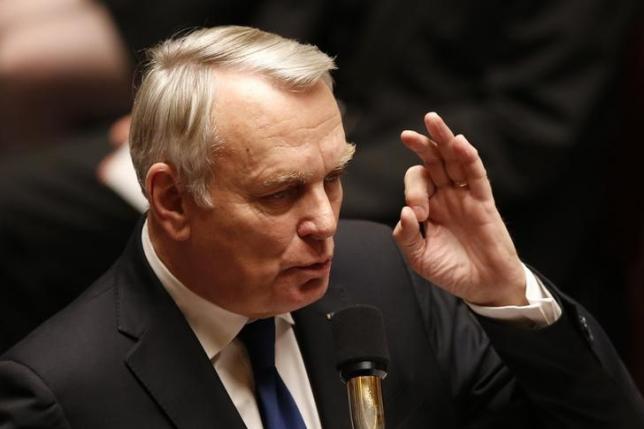 ---
PARIS: Emmanuel Macron should concentrate on his work and behave properly as elections approach next year, French Foreign Minister Jean-Marc Ayrault said a day after the economy minister declared that he was not President Francois Hollande's 'yes-man'.

Former investment banker Macron has fuelled speculation that he could run for the French presidency in 2017 by launching earlier this month his own political movement which he says is neither of the left or the right.

French prime minister hits back at bosses chief over labour bill

"I am loyal to Francois Hollande on a personal level," Macron was quoted as saying in an interview with regional newspapers of the Ebra group published on Friday. "But at the same time, when a president names a minister, he does it because he think it's good for the country, not to make that person into a 'yes-man'," he added.

He also said: "We need an overhaul of the political offer, and we need it now." Other ministers have urged Macron to show solidarity with Hollande, who is struggling with record-low opinion polls.

French baker fires his savior instead of giving him his business

Ayrault repeated that request on Friday: "He is a competent person, he does his work and he should concentrate on that work... we need a unity of action. I want to see the exemplary behaviour that we need," he told Europe 1 radio.
COMMENTS
Comments are moderated and generally will be posted if they are on-topic and not abusive.
For more information, please see our Comments FAQ