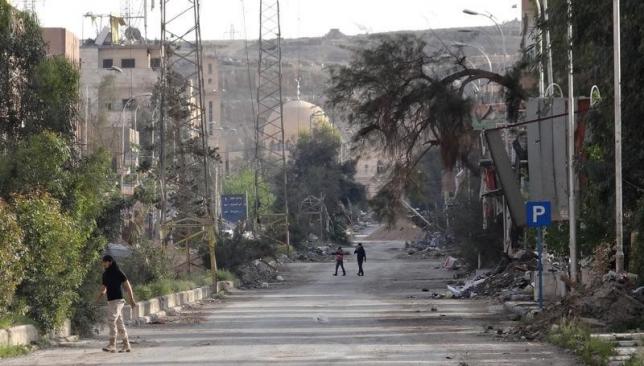 ---
JERUSALEM: Russian forces in Syria have fired at least twice on Israeli military aircraft, prompting Prime Minister Benjamin Netanyahu to seek improved operational coordination with Moscow, Israel's top-selling newspaper said on Friday.

The unsourced report in Yedioth Ahronoth gave no dates or locations for the incidents nor any indication Israeli planes were hit. Russia mounted its military intervention in Syria in September to shore Damascus up amid a now 5-year-old rebellion.

Separately, Israel's Channel 10 TV said a Russian warplane approached an Israeli warplane off the Mediterranean coast of Syria last week but that there was no contact between them.

An Israeli military spokesperson declined comment. Netanyahu's office and the Russian embassy in Israel did not immediately respond.

Israel, which has repeatedly bombed Syria to foil suspected arms handovers to Lebanese Hezbollah guerrillas, was quick to set up an operational hotline with Moscow designed to avoid accidentally trading fire with Russian interventionary forces.

Visiting Moscow on Thursday, Netanyahu told Russian President Vladimir Putin in televised remarks: "I came here with one main goal -- to strengthen the security coordination between us so as to avoid mishaps, misunderstandings and unnecessary confrontations."

In an apparent allusion to Syria, Putin said: "I think there are understandable reasons for these intensive contacts (with Israel), given the complicated situation in the region."

According to Yedioth, the reported Russian fire on Israeli planes was first raised with Putin by Israeli President Reuven Rivlin, who visited Moscow on March 15. At the time, Putin responded that he was unaware of the incidents, Yedioth said.