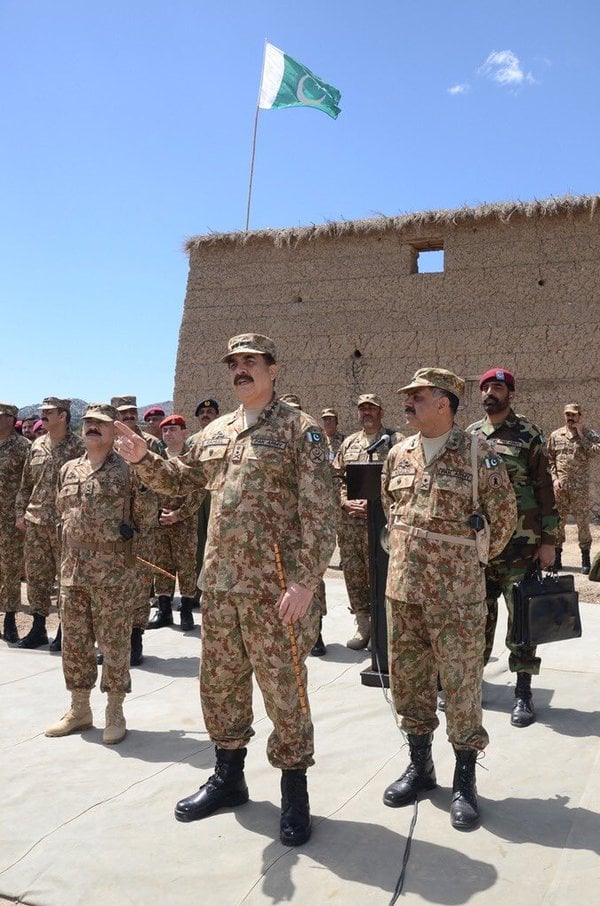 ---
ISLAMABAD: Defence analysts lauded on Thursday the dismissal of senior personnel of Pakistan Army, describing it as a 'unique event in army history'.

They claimed that this gesture also carried a message for politicians and the civilian bureaucracy that the army had its own mechanism of accountability, but did they have one for them too?

Army chief dismisses 11 military officers over corruption charges

Defence analyst Brig (retd) Mahmood Shah said firing so many senior officers was a "unique event" in the history of Pakistan Army.

He said that armed forces had their own mechanism of accountability and personnel found to be involved in any malpractice were penalised following a set procedure.

He said generally top ranking army officers did not resort to corruption.

"Many major-generals in the army deserve to be promoted to the rank of lieutenants-general and this incentive also serves as a deterrent (against) corruption."

Army chief calls for 'across-the-board accountability' in veiled reference to Panama leaks

However, he said, problems occurred in some army-run institutions with dual controls. According to him, the Frontier Constabulary was funded by the Ministry of Interior while the Prime Minister Secretariat looked after the affairs of the National Logistics Cell (NLC) and similar was the case with Frontier Works Organization (FWO).

"When it comes to FC the army does not like to depute good officers because of certain reasons," he said. "We all know there are smuggling issues on the border and naturally such acts are done when officials deputed there accept gratification money for allowing it," he said. According to Shah, all sacked officers had served with FC Balochistan at various times.

Brigadier (retd) Shah said that ISPR would soon highlight the nature of crimes of these personnel. He said this gesture also served as a message from the top command of the army in the backdrop of Panama leaks, that the army would not give any concession to others if it is not sparing its own top officers.

Another analyst, Rasool Bux Raees said it was not the first time that something like this had happened.

"They (armed forces) have been doing self-accountability on a regular basis with no exception and penalisation of officers in NLC case is another example of it. However, keeping in view the penalty in just one case makes it a precedent," he commented.

He said the event also served as a message conveyed by the army that armed forces had a mechanism of self-accountability and it created doubts on the political elite and civilian bureaucracy's ability to do something similar. He said, "Mega corruption cases go unchecked and there is no system to control these practices. Under NRO, corruption cases of different politicians were removed and it is very surprising to learn the names on the list," he said.  He said there should be a mechanism to correct the wrongdoing of civilian set-ups.

Fighting the curse of corruption

Renowned analyst Ayesha Siddiqa said that the nature of crime of these officers needed to be highlighted.   She said: "No one knows what sort of accountability armed forces has and one needs to check it out before commenting on it."

She said information in this context was incomplete, but dismissal of officers on such a large scale was never witnessed.



Published in The Express Tribune, April 22nd, 2016.