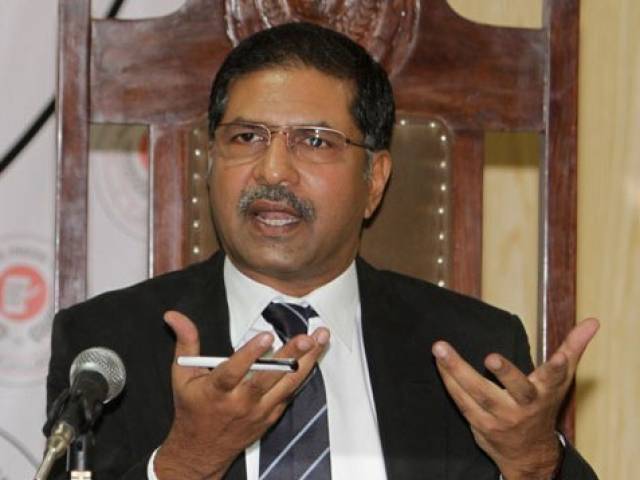 ---
LAHORE: The Supreme Court Bar Association (SCBA) has rejected the formation of judicial or parliamentary commissions to investigate the Panama leaks and instead proposed a national task force to probe into offshore assets of Pakistanis.

The prime minister has announced the formation of a judicial panel to investigate the Panama Papers exposé, which has so far named around 220 Pakistanis for owning accounts and properties in international tax havens.

On Thursday, SCBA President Syed Ali Zafar reasoned that any domestic judicial or parliamentary panels could neither have the power to collect evidence outside Pakistan nor would they have jurisdiction over foreign agencies or entities.

The senior barrister also warned the lawyers would launch a protest movement if the government did not listen to the SCBA recommendation. "The government's proposed judicial commission is not acceptable in any case. I hope the opposition parties support our views," he said.

Flanked by other bar office-bearers at a press conference, Zafar proposed setting up a national task force comprising two retired judges of the Supreme Court and a legal expert to investigate the leaked papers with the support of UN Convention against Corruption (UNCAC).

The UNCAC came into force in 2005 and has been ratified by 130 countries, including Pakistan, Panama and the UK. The UN convention specifically deals with situations where investigation is to be carried out in multiple countries, particularly related to allegations of assets concealed in offshore companies.




The SCBA president urged the government to initiate the investigation process by promulgating an ordinance authorising the chief justice of Pakistan to nominate a national task force.

He said the terms of reference of the task force should be to find out if any of the people named in the Panama Papers invested and owned assets in offshore companies illegally. The investigation may start from the prime minister and then move downwards to those who were holding public offices, Zafar added.

He said the time period for completing the investigation should be set for two months extendable to a maximum six months from the commencement of investigations.

Published in The Express Tribune, April 22nd,  2016.
COMMENTS (1)
Comments are moderated and generally will be posted if they are on-topic and not abusive.
For more information, please see our Comments FAQ