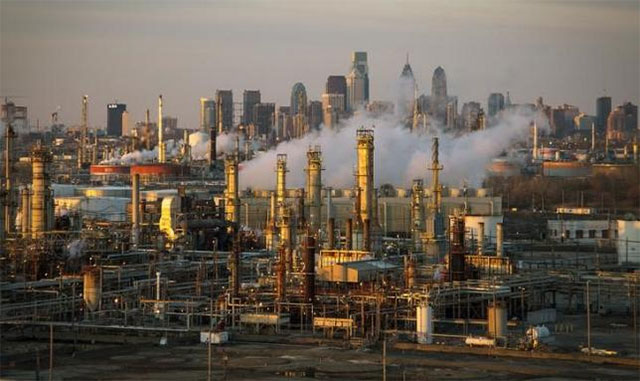 ---
ISLAMABAD:



The mixing of kerosene oil and jet fuel with high-speed diesel has become a blessing in disguise as refineries are making billions of rupees at the cost of poor consumers that are forced to pay higher prices for kerosene.




Kerosene oil is mostly used by the poor and for this reason its price is kept low, as claimed by politicians. The Oil and Gas Regulatory Authority sets kerosene price at a much lower level compared to diesel and petrol because of a reduced petroleum development levy and the standard rate of general sales tax.

New POL tariff: No change in petrol price for January

The price ranges between Rs45 and 47 per litre depending on movements in the international market.

However, background discussions with officials of the petroleum industry, the regulator and the Ministry of Petroleum reveal that poor people have no choice but to pay at least Rs100 for a litre of kerosene oil as the price doubles by the time the oil reaches end-consumers in all major cities.

The situation is even worse for consumers living in far-flung areas of Khyber-Pakhtunkhwa, Balochistan and Gilgit-Baltistan as they pay more than Rs125 per litre.

Here the question arises where is all the kerosene oil produced by the refineries going?

In 2000, Pakistan had kerosene oil in surplus after the start of production at Pak Arab Refinery Company (Parco) with capacity of 100,000 barrels per day. The refinery asked the petroleum ministry to allow blending of kerosene and diesel, which was in short supply, otherwise, the refinery would have to close its operation.

The ministry accepted the request, but it prompted the other four refineries to seek extension of the facility to their products as well.

Crude effects: Oil prices likely to rise by up to 16%

"As a result, the supply of kerosene oil and jet fuel from local refineries, which stood around 1.5 million tons in 2000, has come down to 850,000 tons. Of this, kerosene supply has dropped from 500,000 tons to 135,000-150,000 tons," an industry official said.

Deemed duty

In 2000-01, the government permitted the refineries to claim deemed duty, equivalent to 10% customs duty, on locally produced diesel and use it for upgrading their plants for producing petroleum products of international standards.

In the past 15 years, they have received over Rs150 billion in deemed duty, but except for Parco others have failed to upgrade their units. At present, Pakistan's fuel standards are among the worst in the world.

The petroleum minister has warned refineries time and again to improve the quality of their products but the powerful cartel of refineries have kept on producing petrol and diesel of such quality that is harmful to human health.

"The incentive of deemed duty is the main reason why the refineries are mixing kerosene and jet fuel with diesel to maximise their profits," an official said, pointing out that though the duty had been reduced to 7.5% from 10% in 2008, still every year billions of rupees were being added to the reserves of refineries.

Prices of petrol, diesel cut by Rs5 per litre

Aviation fuel

Similarly, the supply of jet fuel, which is used in the aviation industry, fell from almost 1 million tons in 2005 to 550,000 tons in 2012. However in 2014-15, it rose to 670,000 tons.

"The drop in supply has forced oil marketing companies to import the fuel," the official said, adding every year more than 150,000 tons were being imported to bridge the shortfall and make exports to Afghanistan.

The price of imported jet fuel stands quite lower at around Rs29 per litre. Since its chemical properties are the same, it is used for adulteration in diesel and as a replacement of kerosene.

Recently, an oil marketing company, which did not have any contract with any airline, imported three million tons of jet fuel for export to Afghanistan, but sold it in the local market at a premium of Rs10 per litre. Even the petroleum minister acknowledged this but no action was taken.

For the past 15 years, the citizens of Pakistan are paying billions to the refineries, but they are compelled to buy inferior quality and environmentally hazardous oil products. On the other hand, the petroleum ministry has kept on extending the date of implementing the new fuel standards.

Published in The Express Tribune, April 22nd,  2016.

Like Business on Facebook, follow @TribuneBiz on Twitter to stay informed and join in the conversation.
COMMENTS (1)
Comments are moderated and generally will be posted if they are on-topic and not abusive.
For more information, please see our Comments FAQ