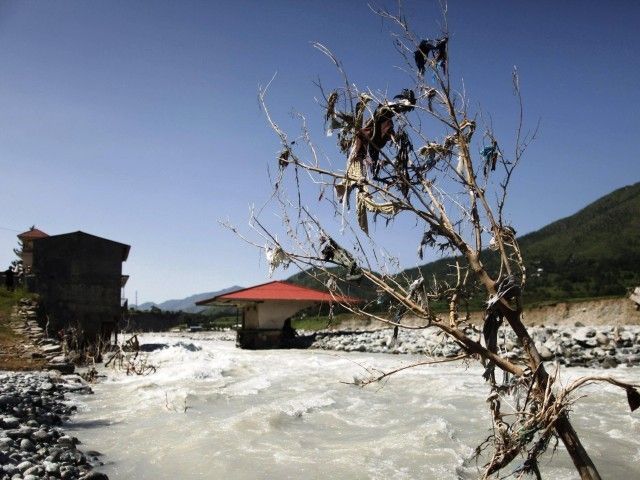 ---
ISLAMABAD: In yet another move to establish the hegemony of multinational corporations (MNCs) on seed business, the Ministry of Climate Change (MoCC) is likely to give permission for the sale of 70 genetically-modified seeds in a clandestine manner.

The hapless National Biosafety Committee (NBC) has scheduled a meeting at the ministry on Friday to discuss the issue at a time when GMO labelling, regulations for safety net and early detection system is not in place.

Pakistan is party to the Cartagena Protocol on Biosafety (CPB) to the Convention on Biological Diversity (CBD) since 2009.

Cartagena Protocol under the rights and obligation of parties stressed its signatory countries to ensure that risk assessment is carried in a sound manner. A party may subject all living modified organisms (LMOs) to risk assessment prior to the decision on import or cultivation.

Currently, Pakistan has no law to check the import or cultivation of genetically-modified (GM) seeds.

In the absence of a law, the country is fast becoming a dumping state for GM seeds being produced by MNCs.

In addition, Punjab witnessed highest bollworm damage and high infestation by pink bollworms was reported in cotton growing areas of the province.

According to anti-GMO activists, permit for BT cotton varieties was only needed in 12 percent of the area of Pakistan, but the Ministry of Climate Change never stopped or took action against unapproved GM seeds.

Moreover, the government has yet to deny issuance of licences to multinational producers of seeds for commercial sale of corn and maize seeds in Pakistan started a couple of weeks ago in a clandestine manner.

An official told The Express Tribune, on condition of anonymity that the directionless ministry had virtually failed to block GM seed varieties, which were harmful to Pakistan's agro-economy as well as for its ecology.

He said that the introduction of GMO crops meant that the country should say goodbye to its indigenous varieties, which had been resistant to environmental degradation and climate change.

Another official at the ministry, on condition of anonymity, told The Express Tribune that the MNCs were exerting pressure through, the offices of prime minister, Punjab government and parliamentarians, and others including scientists and researchers, to allow commercial sale of GM seeds in the country without carrying out large-scale trial of the seed varieties.

"Absence of any law to regulate GMO crops basically means letting companies such as Monsanto, DuPont and others spread their uncertified and untested seeds in the country," the official said.

"Majority of Pakistanis, as well as growers, do not know the negative and toxic effects of GMOs on their crops, lives, health, economy and the environment," he lamented.

The supporters of the GMOs argue that genetically-engineered crops and livestock could help overcome problems of hunger and shortage of food.

Contrary to this anti-GMO activists argue that more than 80 per cent of the country's cotton belt had already gone to BT cotton and this year Pakistan produced only 10 million bales as compared to the targeted 15 million.

Similarly, a German media organisation, Deutsche Welle (DW) in a recent report said that the hectarage of genetically-modified crops around the world had gone down for the first time in two decades.

The ministry of climate change has written a letter to the multinational seed companies asking them to stop the illegal sale of seeds, otherwise, they will be blacklisted.

Published in The Express Tribune, April 22nd,  2016.
COMMENTS (1)
Comments are moderated and generally will be posted if they are on-topic and not abusive.
For more information, please see our Comments FAQ