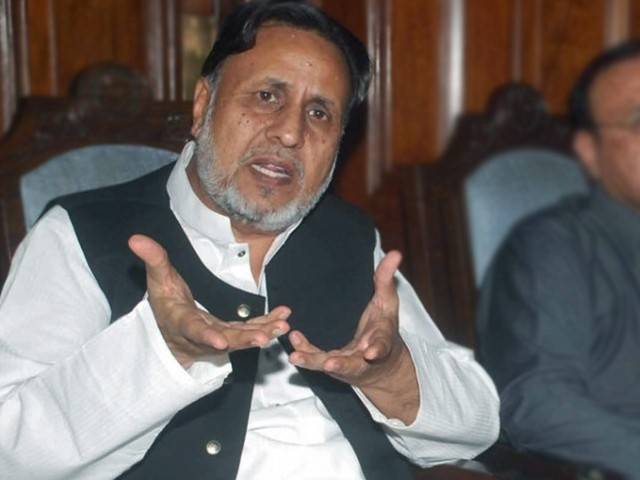 ---
LAHORE: All four opposition parties in the Provincial Assembly are scheduled to meet next week to formulate a strategy for agitation regarding the Panama Papers scandal.

The establishment of Punjab Coordination Committee to mobilise citizens for protests over corruption allegations against the Sharif family will also be on the agenda.

Speaking to The Express Tribune, Leader of Opposition Mehmoodur Rasheed said the All Parties' Conference would be held at Opposition chambers on Tuesday. This is the second time a date has been announced for the purpose.

Rasheed said the APC scheduled earlier had been postponed owing to the session being prorogued on Friday.

He said the Pakistan Tehreek-i-Insaf (PTI) was preparing for its Foundation Day celebrations on April 24 and the Jamaat-e-Islami (JI) was scheduled to stage an Awami Dharna against corruption the same day. There is still confusion among opposition parties in the National Assembly regarding formulation of an investigating commission. Rasheed said apart from the Pakistan Peoples Party (PPP) all opposition parties were on the same page. He said he believed that this would not hinder their efforts to unite over the issue. He said the difference of opinion was not related to the "principal issue" of demanding accountability.

He said technical aspects of the probe would be decided by the central leadership of the protesting parties. "The APC will aim to work on the practical aspect of keeping the issue alive. There is a consensus among opposition parties… on agitating against all attempts to brush the issue aside." The PTI, the PPP, the JI and the PML-Q had agitated over the Panama Papers leaks in the recent assembly session. However, the opposition has yet to adopt a united front outside the assembly. Rasheed said leaders of the JI, the PPP and the PML-Q had agreed to attend the APC. The leaders had earlier proposed a Punjab Coordination Committee.

"A decision regarding formation of this committee and bringing on board the parties which are not part of the assembly will be made during the APC," Rasheed said. Rasheed will meet PML-Q's Chaudhry Pervez Elahi on Friday (today). Another meeting is scheduled with JI leaders on Saturday.

Published in The Express Tribune, April 22nd, 2016.
COMMENTS
Comments are moderated and generally will be posted if they are on-topic and not abusive.
For more information, please see our Comments FAQ