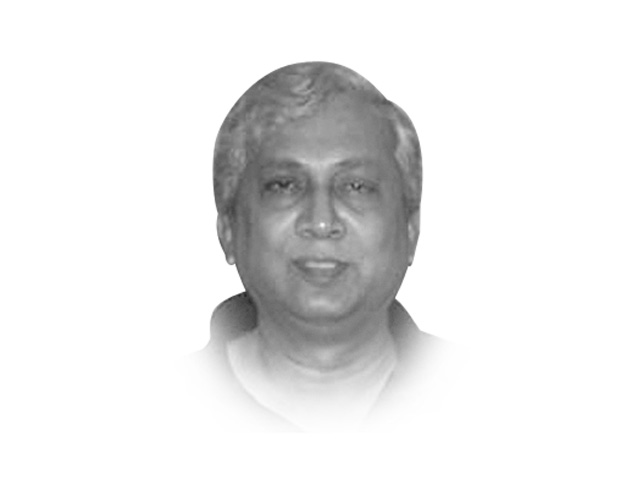 ---
The statement, 'It's the humidity, not the temperature' is a popular way of describing hot weather. Actually, it is both.

The 'heat index' (much like the 'wind chill factor' for cold), also known as the 'apparent temperature', is used to define human-perceived equivalent temperature — how hot it would subjectively seem if the humidity is high. For example, when the temperature is 40°C with 55 per cent relative humidity, the heat index can be about 58°C (a value in the shade: full sunshine can increase the temperature by another 8°C).

Elevated ambient temperatures result in an increase in mortality. When the body is subjected to extreme heat, it fights to maintain its ideal temperature of 37°C. It sweats and pumps blood closer to the skin, but high temperatures and increased humidity can defeat these cooling mechanisms. Since the heat emanating from the body depends on the temperature difference between the body and the ambient, heat transfer is lessened or eliminated at higher ambients. Additionally, evaporation of sweat, which carries away heat from the body, is reduced when the air is very humid, i.e., already heavy with moisture.

If the internal human temperature rises above 40°C, vital organs are at peril and if the body cannot be cooled, death follows. Heatwaves are silent killers preying on the elderly, the very young, the persistently ill, and the poor and marginalised in society.

Experts warn that such deaths are likely to escalate as the earth warms and extreme weather events become commonplace. They state that heatwaves are seldom given adequate attention although they cause more deaths than lightning, rain, floods, tornadoes, and hurricanes combined.

The World Meteorological Organisation recognises a heatwave "when the daily maximum temperature of more than five consecutive days exceeds the average maximum temperature by 5°C, the normal period being 1961-1990".

Most of us may be surprised to learn that during one week in late-August 2003, in one of the most technologically advanced and politically organised areas of the world, Europe, more than 70,000 died in a heatwave. Contingency plans for a variety of natural and man-made disasters were in place, but extreme temperatures had not been projected as a hazard. Additionally, the calamity took place in a holiday month in which many people (government officials, ministers, doctors, etc) were away. The general populace, especially the elderly living alone, did not know how to react or adapt, and suffered the consequences.

A number of interesting facts emerge. One, part of the mortality observed during a heatwave can be attributed to a so-called 'harvesting effect', a short-term forward mortality displacement. For some heatwaves, there is a compensatory decrease in overall mortality during subsequent weeks, as some persons may have already been so ill that they would have died anyway. Two, electricity demand increases with ambient temperature (with air-conditioning use), while utility generation and transmission/distribution capacity decreases — resulting in inconvenient brownouts and failures.

In May 2010, Ahmedabad in Gujarat experienced a major heatwave (47°C) resulting in 1,344 additional deaths registered. The Municipal Corporation developed a Heat Action Plan in 2013, so that inter-governmental agency action, preparedness, and community outreach could save lives — which it did in the following three years.

This excellent plan has four key strategies: building public awareness and community outreach, initiating an early warning system and inter-agency coordination, capacity building among healthcare professionals and reducing heat exposure, and promoting adaptive measures.

Karachi (45°C) and Sindh (42-49°C) suffered a similar fate in mid-June last year — and we were unable to respond effectively. The Met department warning was belated, the government health and emergency services were not geared for prompt action, NGOs were overwhelmed, and the public information network (press, TV, radio) broadcast advice on what to do after the crisis week had passed. The situation was aggravated as many were fasting, and did not cool themselves by drinking water. A prominent cleric eventually put out a fatwa that if a Muslim's "life is threatened due to the heat", he can eat during the day during the holy month of Ramazan. Reportedly, 40,000 people in the province were adversely affected and the death toll rose to 2,000, most of it in Karachi where the humidity was high. Nearly all who died were the elderly, the weak and the homeless, including drug addicts, labourers involved in hard labour outdoors and the illiterate.

Karachi is, potentially, faring better this year. The government's crystal-ball gazers have predicted the possibility of a heatwave by end-May or early-June. The former commissioner, Shoaib Siddiqui, had initiated a proactive approach, learning from Ahmedabad's experience in mobilising government and private resources. The provincial Disaster Management Authority and the Health Department (under Minister Jan Mehtab Dahar and Secretary Dr Saeed Mangnejo) are presently setting up control stations, rehabilitation centres, heat-stroke treatment courses, public awareness drives, and organising government agencies to rapidly assist in time of need.

The media, educational institutions, industrial and commercial employers, NGOs, religious leaders, political parties and others in contact with the public can do much by disseminating information (especially pertaining to staying indoors and on fluid re-hydration) and setting up rest and treatment facilities.

K-Electric could also do its bit by reducing the amount of power outages during heatwaves in vulnerable/disadvantaged areas, as the rich have standby generators and can protect themselves.

Published in The Express Tribune, April 22nd,  2016.

Like Opinion & Editorial on Facebook, follow @ETOpEd on Twitter to receive all updates on all our daily pieces.