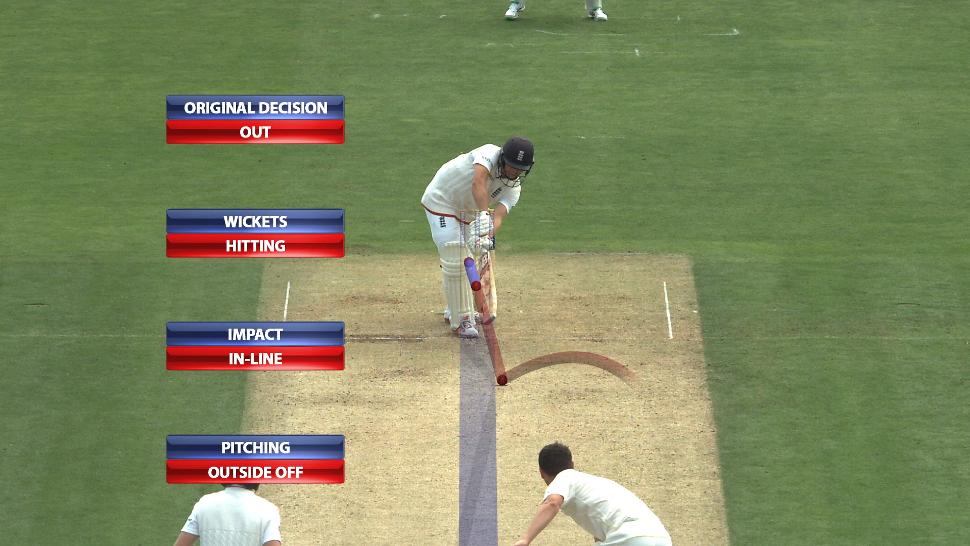 ---
LONDON: The inventor of the Hawk-Eye ball-tracking system is behind a new device he hopes will end the bitterness caused in club games by batsmen who refuse to 'walk'.

Paul Hawkins has developed a sensor capable of detecting the slightest nick and hopes to make it available to amateur players at all levels.

The size of a small coin, the device an be fixed easily to a bat and linked to an app on the umpire's smartphone.

Cricket Australia announce Pakistan, South Africa tour dates

Umpires then attach the smartphone to their coats and record each ball using the phone's camera, giving them access to instant replays and, in the case of lbw (leg before wicket) appeals, showing where the ball had pitched and whether it would have hit the stumps.

Hawkins told Thursday's Times he was close to making this system available for public use. Although the sensors cost £25 ($36, 32 euros) he hoped they could be sold more cheaply.

The Hawk-Eye tracking system, unveiled in 2000 and based on missile guidance technology, predicts the path of the ball after it has hit the batsman's pad and it now forms part of international cricket's Decision Review System (DRS).

UK government could block Salman Butt's return to international cricket

DRS also includes expensive aids such as 'Hotspot' or 'Snicko', which are designed to determine whether a batsman has in fact edged the ball.

In amateur club cricket, where members of the batting side are often called upon to umpire whilst their team-mates are batting, few things can cause as much rancour as disputed caught behind and lbw decisions.

Many English clubs encourage batsmen to 'walk' -- that is leave the pitch if they know they have hit the ball and been caught without waiting for the umpire's decision.

PCB disappointed with West Indies' refusal to play in Pakistan

However, there have always been batsmen who've insisted on standing their ground and Hawkins's resolve to come up with a new system was strengthened by his experience of playing in a club league match in Hampshire, southern England, last year.

"Batsmen have always not walked, but what really got me was that after the inevitable bout of sledging from the fielders, the batsman said, 'I know I nicked it and you know I did, but so what, it wasn't given'," Hawkins told The Times.

"More and more batsmen try and get away with it. We got him out soon afterwards, but it ruined my day."