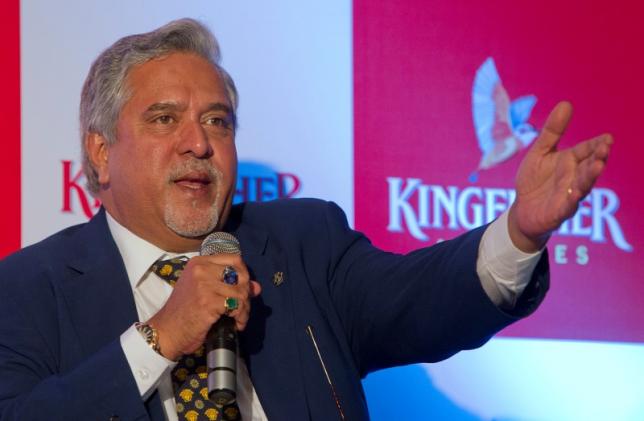 ---
NEW DELHI: India's financial crimes agency said Thursday it is seeking the deportation of troubled businessman Vijay Mallya from Britain, after he left the country owing more than $1 billion.

The 60-year-old liquor baron, once dubbed the "King of Good Times", left India on March 2 despite calls for his arrest and is believed to be in Britain.

'Good times' a distant memory as India's Kingfisher tycoon turns 60

Last week an Indian court issued an arrest warrant for the heavily-indebted entrepreneur after he failed to appear before investigators looking into the finances of his Kingfisher Airlines, which ceased operating in 2012 leaving millions of dollars in unpaid bills.

"We have written to the (foreign) ministry for assistance in the deportation of Mr. Mallya as the process would involve using diplomatic channels," a spokesman at the Enforcement Directorate, the federal financial crimes investigator, told AFP on condition of anonymity.

"We have been given enough indication that he is indeed in the UK," he added.

India's Kingfisher has flying licence suspended

The agency's investigation relates to loans which the state-run IDBI bank made to Kingfisher Airlines, despite allegedly knowing it was suffering financial troubles -- leading the bank to sustain huge losses.

The official said he expected the foreign ministry to decide in the next few days whether to ask Britain to deport Mallya.

The foreign ministry, which did not immediately respond to a request for comment, has already suspended Mallya's passport.

Mallya inherited United Breweries Group (UBG) from his father at the age of 28 and turned it into one of the world's largest spirit makers, hosting extravagant yacht parties with Bollywood stars and politicians along the way.

His profile rose further when he acquired a stake in the Force India F1 team and ownership of the Royal Challengers Bangalore cricket team.

The Enforcement Directorate has reportedly accused him of siphoning off money from Kingfisher to buy property abroad -- a claim the company denies.

Asia's millionaires to become world's richest: report

Separately, he is being chased by a group of mostly state-run banks over $1.34 billion in unpaid loans made to the airline.

Earlier this month the banks rejected his offer to repay $600 million and told the top court they wanted him to return to India so they could negotiate with him personally over the total owed.

The businessman, who is also a member of India's parliament, has denied absconding and has criticised the media for what he has called a "witch hunt".
COMMENTS
Comments are moderated and generally will be posted if they are on-topic and not abusive.
For more information, please see our Comments FAQ